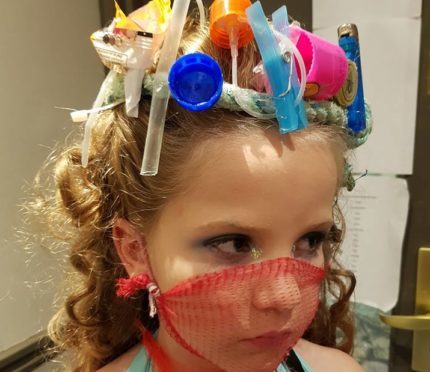 A young girl from Inverness who created a truly rubbish dress out of marine litter said she hopes to inspire a sea change in public attitudes towards pollution.
Starr Marshall spent hours combing the sands of Nairn Beach and even snorkelling in its chilly waters to scoop up as much plastic, cardboard and other discarded material she could for her trashy design.
The nine-year-old, who hopes to grow up to be a marine conservationist, has been raising cash this summer for the Cetacean Research and Rescue Unit (CRRU) – an organisation that seeks to protect dolphins, porpoises and whales in the Moray Firth.
And after painstakingly gluing together plastic bags, lighters, rope, netting, fireworks and more to make her special outfit, Starr took to the stage at the Mercure Inverness Hotel this weekend to win the Unicorn beauty pageant for the charity.
As well as taking part in the fashion show, the young environmentalist also organised a supermarket bag pack, a sponsored cycle, and a fundraising day of wearing ocean blue at her school, Dalneigh Primary.
So far, Starr has generated almost £400 for the CRRU – almost twice her original goal of £200 – but she's keen to keep on making waves to raise as much money for them as possible.
She said: "I started raising money for the CRRU and I've done beach cleans and gone snorkelling to pick up plastic for them.
"It was really surprising how much plastic and rubbish there was on Nairn Beach, because it's meant to be one of the cleanest beaches in Scotland. I thought it was quite scary, because plastics are really bad for killing marine life, and even gulls and other birds as well.
"I'm learning how to scuba dive, because I really want to make a change by working in marine conservation."
Her mum Shirley, who helped her make her dress, said: "Starr has always wanted to work in marine biology ever since she was little. She always wants to go to aquariums no matter where we go on holiday.
"We went to a lecture at the university earlier this year, and she cried all the way through it because she felt so bad for all the trouble that marine life faces in Scotland – and the more she looked into it, the more she became determined to make a difference."
To donate to Starr's fundraiser, visit www.justgiving.com and search for "Starr helping CRRU".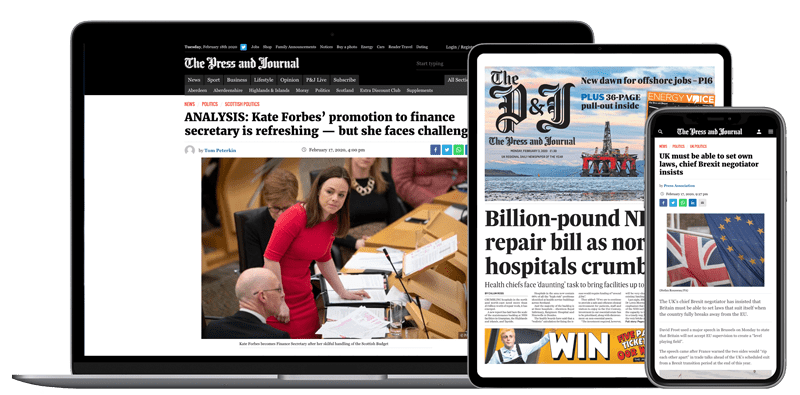 Help support quality local journalism … become a digital subscriber to The Press and Journal
For as little as £5.99 a month you can access all of our content, including Premium articles.
Subscribe