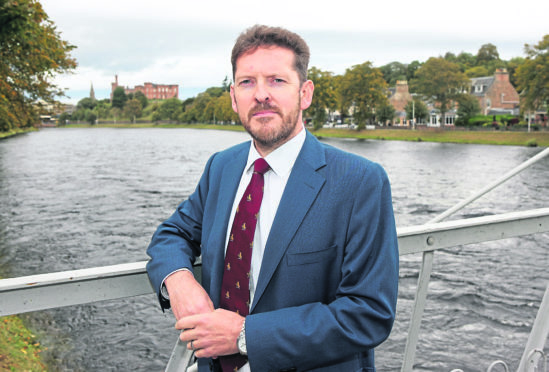 More victims of the NHS Highland bullying culture are coming forward, a whistle-blowing doctor said yesterday.
Calls for an independent external review are continuing after allegations of a "severe bullying culture" by a group of clinicians were published.
At First Minister's Question Time Nicola Sturgeon gave assurances that the issue would be addressed thoroughly.
Hospital consultants and GPs attached their names to claims that senior doctors and nurses are frightened to speak out or raise concerns with senior management.
Senior doctors accuse NHS Highland of 'severe bullying culture'
One of the group, Inverness GP, Dr Iain Kennedy, said: "We are in daily contact with the BMA (British Medical Association), they are supporting us through this. We will announce our next steps when the time is right.
"We are getting continual contact from more victims. I have had a couple of conversations today with new victims. People are contacting us and there is a pattern. It's doctors, nurses, health professionals and managers. I'm afraid it is systemic throughout the organisation.
"A number of similar names are being mentioned by the victims."
The letter to The Herald newspaper was signed by Dr Eileen Anderson, consultant radiologist at Raigmore and chairwoman of the Area Medical Committee; Dr Lorien Cameron-Ross, out of hours GP at Raigmore and vice chairwoman of the Area Medical Committee.
Other names attached to the letter were Dr Jonathan Ball, GP at Nairn medical practice and chairman of the GP sub committee; and Dr Kennedy, executive partner at Riverside, Foyers and Cromarty medical practices and professional secretary to the GP sub committee.
---
>> Keep up to date with the latest news with The P&J newsletter
---
Highlands and Islands MSP Edward Mountain raised an emergency question at Holyrood. He said: "I wonder if the first minister would agree with me that what we need is a full independent inquiry into these serious allegations as there is no confidence in an internal investigation by NHS Highland."
First Minister Nicola Sturgeon answered: "The health secretary spoke with the chairman of NHS Highland, David Alston, this week and made it crystal clear her expectations that this issue be addressed thoroughly. We understand that the chairman hopes to meet with the signatories of the letter to discuss concerns as soon as possible and also encourage other staff to come forward if they have any concerns that they wish to report."
A spokeswoman for NHS Highland said: "We have offered to meet with the chairwoman and vice chairwoman of the AMC but they are planning to seek professional advice from the BMA before they are prepared to meet and discuss their concerns further with us. We are waiting to hear back from them."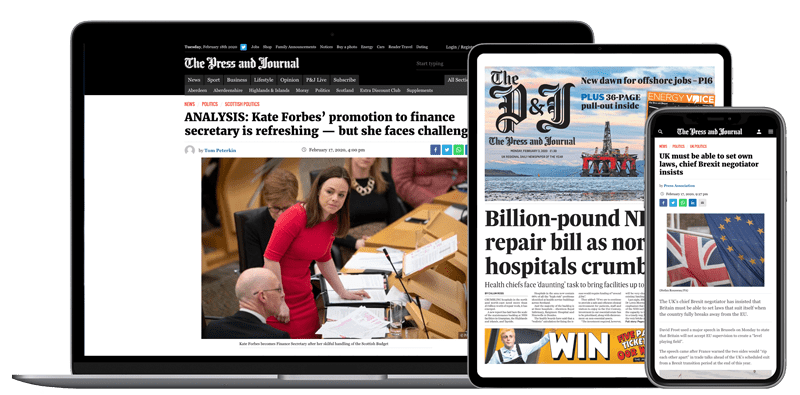 Help support quality local journalism … become a digital subscriber to The Press and Journal
For as little as £5.99 a month you can access all of our content, including Premium articles.
Subscribe