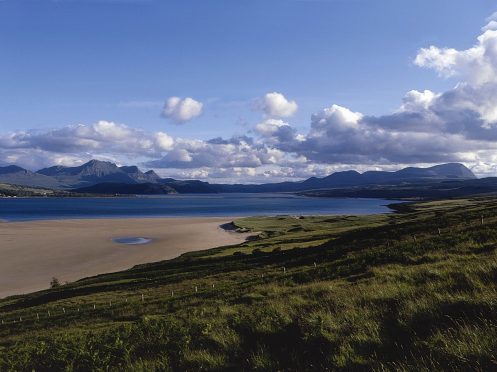 A Danish billionaire is looking to add to his collection of Highland estates – by proposing to buy a petrol station in remote Sutherland.
Clothing magnate Anders Povlsen has had a love of Scotland ever since he bought the 42,000-acre Glen Feshie estate in the Cairngorms in 2006.
Since then he has used his company Wildland to buy 220,000 acres of northern Scotland, making him the country's second biggest landowner after the Duke of Buccleuch.
But eyebrows were raised after it emerged that his company was in talks to buy the only petrol station in Tongue, a village in Sutherland on the NC500 route around the northern coast of Scotland.
Owners Gordon and Diane Skene, a couple in their seventies, are reportedly retiring soon from the Spar shop and garage.
Mr Povlsen, 45, has a particular interest in the area, having bought five estates near Tongue. He has already bought both shops in the village at the centre of his land empire.
Mr Povlsen is owner of international fashion brand Bestseller and is worth £4 billion. He also owns the largest single share portion in online clothing retailer ASOS.
His other property ventures in Tongue include the refurbishment of a former guest house, Rhian Cottage, into a home for one of his gamekeepers at a cost of £350,000.
He also bought the former manse, Lundies – which had been on the market for £550,000 – two years ago to transform it into a luxury guest house for travellers on Scotland's equivalent of Route 66.
Tim Kirkwood, chief executive of Wildland, said: "We want to see the continuity of fuel supply in the area and as a consequence of the current owners' planned retirement, we have entered into negotiations to purchase the site."
Mr Kirkwood assured residents that the company's intention was to continue to provide fuel but admitted that, as there are plans for an 'extensive modernisation', they will have to temporarily close the premises.
Mr and Mrs Skene have declined to comment.