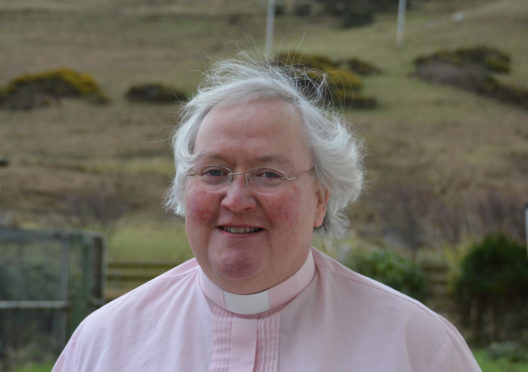 The minister who played a pivotal role in supporting a fishing community when the Nancy Glen prawn trawler sank has died.
Rev Catriona Hood was the Church of Scotland's first ever Hub Ministries co-ordinator, working with local congregations to encourage regular members of the church to act as ministers.
The 52-year-old, who died after a short illness, supported the people of Tarbert when Nancy Glen sank in January.
Ms Hood campaigned to ensure that the bodies of fishermen, Duncan MacDougall and Przemek Krawczyk, were removed from the wreckage and brought home to their families.
Rev Dr Roderick Campbell, Moderator of the Presbytery of Argyll, described her sudden death on September 19 as a "devastating blow and a real loss."
He said: "Catriona was a gifted lady who loved Argyll and its people and who gave of herself unstintingly for their wellbeing.
"The death of a minister in service is rather rare and Catriona has set us all an example of selfless service."
Hundreds of people attended the "gracious, gentle and much loved" minister's funeral at Lorne and Lowland Parish Church in Campbeltown, on Saturday.
Her eulogy was delivered by her friend Marilyn Shedden, business convener of the Presbytery of Argyll.
Ms Shedden said: "Occasionally in life, if we are fortunate, we meet someone who makes a difference.
"Catriona Hood made a difference in hundreds of lives, well over 800 in fact, if the numbers at her funeral alone are anything to go by.
"She touched people wherever she went and left a mark on them.
"She made people feel valued, because to Catriona they were valued."
Ms Hood was born in Campbeltown on September 4, 1966, a second child for Cath and James Hood.
She was educated at Castlehill Primary and Campbeltown Grammar school.
Ms Hood studied English and Religious Education at Aberdeen University, where she qualified as a teacher in both subjects – and formed an allegiance to the Granite City's football team.
Ms Hood's first school was Invergordon Academy in Easter Ross after which she worked in Plockton High School.
However, Argyll called her home and she became head of English at Lochgilphead High School and subsequently a depute head teacher.
Ms Hood then took up the post of head teacher at Tarbert Academy before becoming the first woman rector of Campbeltown Grammar School.
She became a minister in 2006.