 Police in the north have been recognised by a local children's charity for their dedication in protecting vulnerable young people.
Inverness based charity Safe, Strong and Free awarded the prestigious Annette Ewen Memorial Shield to Inspector Judy Hill and Chief Inspector Iain MacLelland at the charity's annual general meeting last week.
The shield is traditionally presented to organisations that help the children's charity meet their aims in reducing the vulnerability of young people to abuse and assault.
Kerry Glen, Project Manager for Safe Strong and Free said: "The award was given for both the Trauma Teddies initiative and on the back of the Highland Heroes Week.
"During Highland Heroes week, we took two nurseries down to the police station and policemen read story books to the children. It's important the children grow up trusting them and talking to them and they are very good with that; they are excellent with the kids.
"I was delighted we could give this award to the police. Partnership working is so important, as it allows us to work together to identify things that are working to make life better for children."
Officers have been actively working alongside the charity on a number of projects including to bring to life the charity's Trauma Teddies initiative; which saw more than 800 bears created to help bring comfort to children in traumatic situations.
Inspector Judy Hill said: "We are delighted and honoured to have received this award. Safe, Strong & Free are doing fantastic work with young people across the Highland area building resilience and sending out clear messages through fun activities and games.
"We very much welcome the support of preventative charities such as Safe, Strong & Free in ensuring that our young people and families are better informed about how to keep themselves safe.
"We want children to feel safe and know who they can turn to if they are feeling vulnerable and in need of help."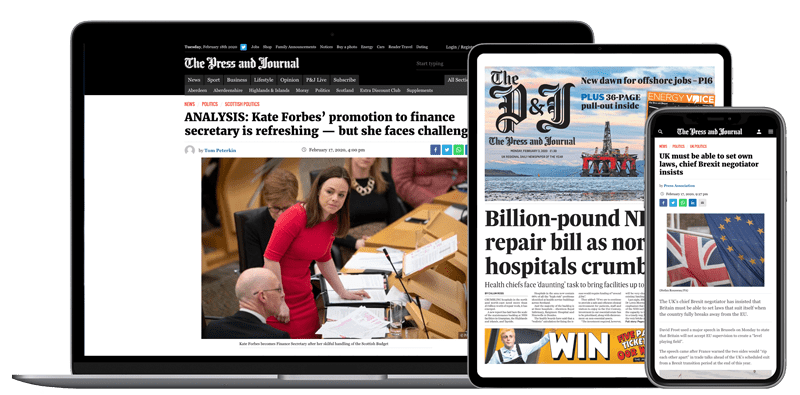 Help support quality local journalism … become a digital subscriber to The Press and Journal
For as little as £5.99 a month you can access all of our content, including Premium articles.
Subscribe