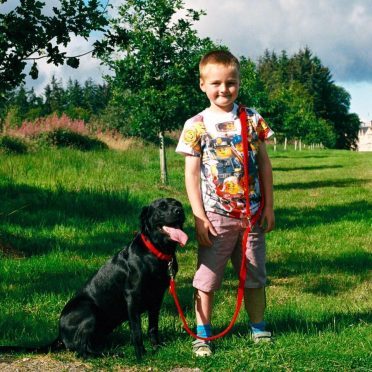 Ambitious plans to revitalise the Highland seaside town of Nairn have won a major design competition.
The plan was submitted by #TeamHamish, a community organisation seeking to celebrate the legacy of a tragic local schoolboy who died of cancer.
The parents of Hamish Hey have strived to make improvements in the town in memory of their 11-year-old son with the help of Nairn Improvement Community Enterprise (NICE).
Their designs for Nairn have now been voted by the public as winner of the national 'FutureTown' Design Competition.
Hamish's parents stated on the application: "The creation of special community spaces, places and facilities for all ages and abilities to enjoy would be an appropriate 'Thank You' to the community of Nairn for their continued support throughout Hamish's illness."
The aim of the design was also to increase the attractiveness of the town as a tourist destination.
The holistic design includes a focus on both the Links area and the town centre carpark, including the renovation of the Viewfield House and grounds as an alternative attraction during poor weather.
The design received strong public support among a shortlist of 10 entries.
Organised by Scotland's Towns Partnership, the FutureTown Design Competition is aimed at stimulating conversations, provoking ideas and encouraging new approaches to highlight what the country's towns could look like now and in the future.
STP chief officer Phil Prentice said: "Congratulations to #TeamHamish for winning this year's competition, and to all entrants for the original, innovative and positive thinking demonstrated in their 'future town' designs.
"The entries provide inspiration and show that, with the right support and partnership, communities have the know-how and desire to play a key role in shaping their futures to create thriving, inclusive spaces for all to enjoy."
Sam Hey, Hamish's dad, said: "We are absolutely delighted to have received the most public votes. This is such an honour, particularly when we see the high quality and thought that has gone into the development of the other shortlisted ideas.
"When we established #TeamHamish, we had two principle aims – to create a legacy for our son whose life was cut tragically short and to create places and spaces that could be enjoyed by the community of Nairn who have supported us with so much love throughout Hamish's journey.
"As our ideas developed, it soon became evident from the way that #TeamHamish was embraced that we had the opportunity to make a really positive impact on people's lives from a truly devastating situation."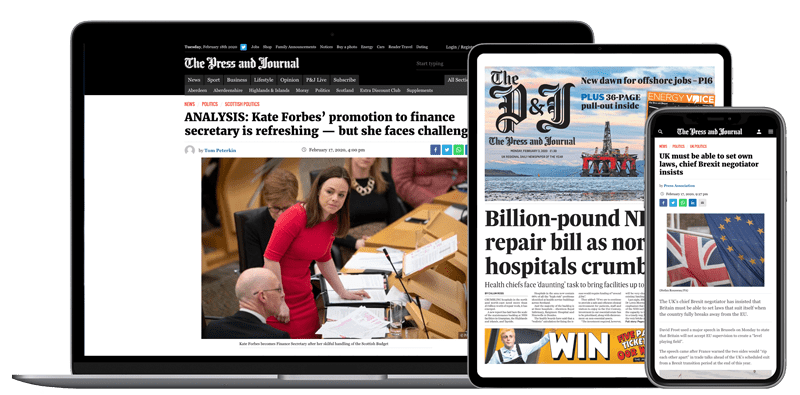 Help support quality local journalism … become a digital subscriber to The Press and Journal
For as little as £5.99 a month you can access all of our content, including Premium articles.
Subscribe