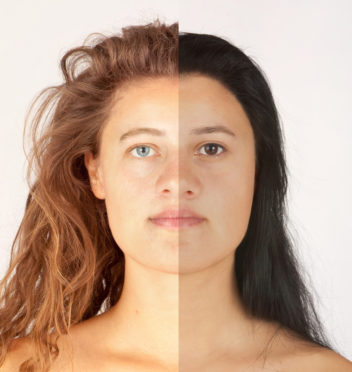 Researchers exploring the history behind the remains of a woman discovered in Caithness in 1987 have released a new facial reconstruction with the aid of an Inverness artist.
The bones of the woman, known as Ava, were first discovered during a quarrying operation at Achavanich in Caithness, near the A9 between Latheron and Thurso, with researchers establishing her death took place more than 4,250 years ago.
The research project has been led by archaeologist Maya Hoole and has been published in Proceedings of the Society of Antiquaries of Scotland.
Ms Hoole said: "It's been remarkable.
"It is almost like time travel going back 4,250 years to see what somebody would have looked like.
---
>> Keep up to date with the latest news with The P&J newsletter
---
"The ancient DNA has produced a lot more than just her appearance. We found that her ancestry links to the Neolithic population living in Caithness.
"We found she had dark hair and tanned skin which was different to what we anticipated. Ava grew up locally; however, her grandparents came into the area a few generations before from northern Europe, possibly the Netherlands. So really Ava is a first or second generation migrant."
It is believed Ava was aged between 18 and 25 when she died and in the Early Bronze Age and lived in a community surrounded by hazel, pine, alder and birch trees.
Forensic artist Hew Morrison has combined the findings of experts from the Natural History Museum and Harvard Medical School to create an image of what Ava is believed to have looked like.
Mr Morrison's original recreation of Ava, back in 2016, depicted the woman as having red hair and blue eyes.
He added: "We made the assumption that as Ava was of a European descent she would have fair hair and blue eyes. However, the DNA told a different story.
"It has been very good to look back through the past at someone from ancient Britain who ended up with a totally different look. It kind of surprised me when I got the DNA results to establish her exact skin tone, which is darker than that we would typically expect from someone from the North of Scotland."
Researchers have also been able to establish that Ava, alongside the majority of her population, was lactose intolerant.
Ms Hoole has been awarded the RBK Stevenson Award by the Society of Antiquaries of Scotland her work relating to the discovery and identification of Ava.
She added: "I have been smitten, perhaps semi-obsessed, in the project. It is a great honour to receive the award."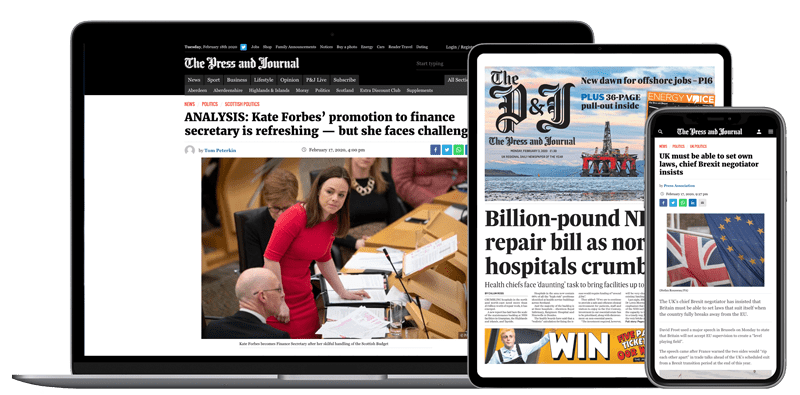 Help support quality local journalism … become a digital subscriber to The Press and Journal
For as little as £5.99 a month you can access all of our content, including Premium articles.
Subscribe