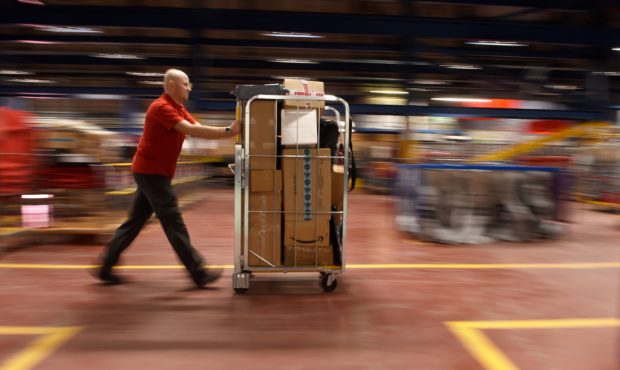 Inverness Mail Centre was bracing itself for the busiest day of the year with thousands of items being handled, sorted and distributed by dozens of workers.
In the run-up to the festive period, the 85-strong workforce at the company's new base on Seafield Road has been joined by 70 temporary workers to ensure a first class service is delivered to residents across the Highlands.
Peak time on the busiest day was from 9pm last night until 5am this morning with an influx occurring as two flights arrived, jam-packed with around 7,000 tonnes of mail.
David Noble, plant manager at Inverness Mail Centre, said: "Everybody is putting in 110% and working additional hours just to make sure we are keeping everything as flat as we can and make sure we are prepared for the additional arrivals tonight.
"It will be heavy but we have got double deck trailers coming up the A9 in a convoy to Inverness.
"We still have a week and half to go but I am sure by the end of this Christmas period guys will be quite tired and will be looking forward to a welcomed couple of days off."
The Royal Mail team have taken up residency at the premise after previously using the centre as an external location during the busier festive period. Around £6 million has been invested to bring it up to speed for operations in the 21st century.
Mr Noble added: "Moving into the building has been fantastic. We are in here now in what is a more purpose-built building with much more space, its modern and it is well ventilated and well lit. The biggest benefit to us is the additional space.
"The obvious message is – we sort by postcode, so please use the postcode. Anything that is handwritten make very clear – the easier it is to read, the easier it is for these guys to sort and lastly post early. It is getting close to the last posting days so get them away early."
Krzysztof Pyrka, who has been a mail sorter for a year now, said: "We have everything we need here. We have enough people and are ready. This is much different here and gives us more space than last year.
"Team spirit his good. There is a good community spirit and we work as one team. Everybody helps each other out and they are all in good Christmas spirit. We have quite a busy time ahead but everybody is happy and festive."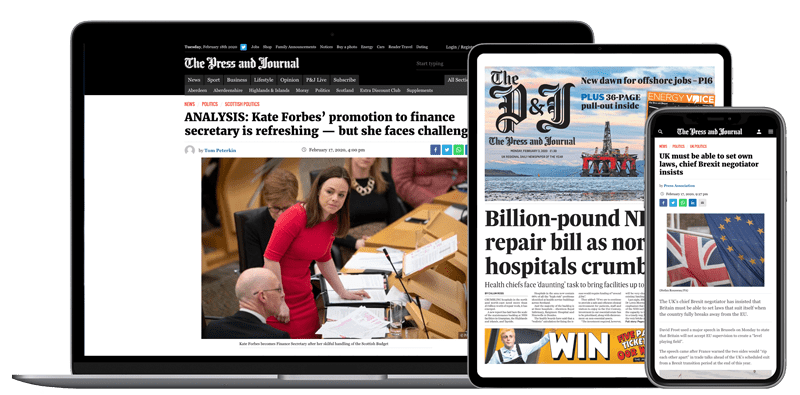 Help support quality local journalism … become a digital subscriber to The Press and Journal
For as little as £5.99 a month you can access all of our content, including Premium articles.
Subscribe