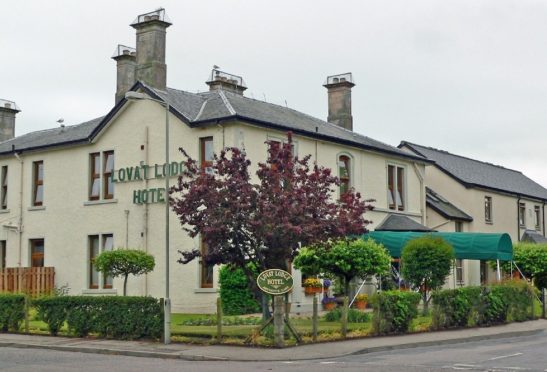 Trustees of a Highland hotel which caters for the needs of disabled people in the north have spoken of their sadness following their decision to permanently close its doors after 50 years.
Lovat Lodge Hotel in Nairn first opened in 1968 and has since become a haven for those with special needs looking for a break away from the confines of their home.
Despite valiant efforts by staff and local residents over several months to keep the lifeline facility open, trustees have now taken the decision to cease trading from today.
The move leads to the loss of eight full-time positions.
In a letter sent to regular visitors in September last year, it outlined that dwindling numbers of guests at the hotel had left them unable "to cover high overhead costs involved in running such a specialist operation, without increasing room rates beyond an affordable level."
Lovat Lodge Director Liz MacDonald and councillor for the local area said the team had exhausted all efforts.
She said: "It was a really hard decision to come to, to close Lovat Lodge. We were not generating enough guests to keep it open. I know quite a few members of staff who have found other jobs so it's not going to be too much of a problem.
"It's heart-breaking for the clients who holidayed and made the choice to come to Lovat Lodge and the regular renters who we have really appreciated over the time.
"We did try and find alternative solutions but there was just not enough people to come and make it valuable. It's really sad; the staff did all they could. The staff were wonderful, the manager tried really hard to fill the hotel."
The three star hotel on Thurlow Road will now be sold on the open market.
Despite the sad reality of the closure for many guests, the Nairn councillor said this means disabled individuals have more choice than ever before.
She added: "We are all really sad. We were running it at it over 50% capacity. We couldn't see any way to make the difference. It was maybe of its time.
"It's a good thing as it means more hotels have better disability facilities, people have better choice. It's really sad but we are hoping they will leave some sort of legacy behind."