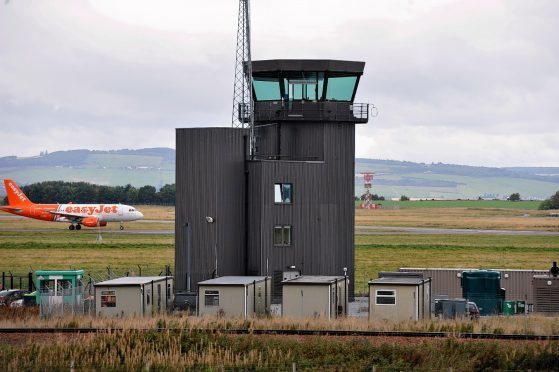 A Highlands and Islands MSP has hit out at airport bosses' plans to centralise air traffic control operations.
Rhoda Grant has claimed this contributing factor to the strike action currently being threatened by controllers at Highlands and Islands Airport Limited (HIAL).
The MSP has argued that centralisation plans eliminate the foundations in which air traffic controllers were recruited in the first place and has sympathised with controllers who are seeking further benefits.
Mrs Grant said: "Air Traffic Controllers based at the HIAL airports have trained and qualified to the same standard as their peers. They have decided to utilise their skills within their local communities for the benefit of all.
"The quid pro quo was, and both employer and employee were aware of this, that air traffic controllers knew they could earn more elsewhere but were willing to relinquish that in return for having secure highly qualified jobs at home.
"It worked, these people could have chosen to seek the higher wages elsewhere and relinquish their home lives.
"What has developed is that these conscientious individuals have become demoralised in the knowledge that centralisation of Air Traffic Controllers within HIAL means that all, but those based in Inverness, will have to leave home if they want to retain their jobs.
"The very thing that had made the system work is being removed."
---
>> Keep up to date with the latest news with The P&J newsletter
---
In total, HIAL operates and manages 11 airports across the region, with centralisation plans to see the state-owned organisation become the first in the UK to operate all of its airports from one dedicated base.
Mrs Grant added: "Why should they accept lower wages when the quid pro quo has been removed?
"If we want to retain vibrant and economically stable communities we need to retain highly qualified employees.
"It is little wonder that these dedicated members of staff have now had enough and are holding those in charge at HIAL to account?
"No wonder they have been forced to go down the line of Strike action and a work to rule."
Controllers at Inverness, Wick, Kirkwall, Sumburgh, Stornoway, Benbecula and Dundee airports have indicated their intention to implement action short of a strike, beginning on April 1 and continuing throughout the summer months, before downing tools on Friday April 26 if the recent pay dispute cannot be settled.
Controllers last year rejected a 2% pay rise, instead seeking 10%, to bring their pay level with air traffic control colleagues working at privately operated airports across the UK.
A HIAL spokeswoman said: "HIAL looks to support employment within local communities wherever possible. As part of the ATMS programme, HIAL are exploring options to allow air traffic control staff to retain their base on the islands and commute to The Air Traffic Control Surveillance Centre Inverness.
"This includes examining shift patterns to accommodate such remote working."