Transport ministers have been urged to follow the lead of the Faroe Islands and build a series of subsea tunnels to connect the Western Isles.
Na h-Eileanan an Iar SNP MP Angus MacNeil has written to Transport Minister Michael Matheson to suggest the Scottish Government visit the Faroes to see the new 11.2km subsea tunnel.
The Faroes transport links include 17 land tunnels and two subsea tunnels with another almost complete and construction on a further tunnel due to start soon.
The system, which will include the world's first subsea roundabout, will virtually eradicate the need for ferry services.
Tunnel or bridge to connect one of Scotland's busiest car ferry routes
Mr MacNeil said: "The transport network in the Faroes is the kind of system we should aspire to follow in the Scottish islands.
"Infrastructure of this kind would have huge economic and social benefits to all parts of the islands and would remove travel disruption due to weather conditions or issues associated with capacity."
The new Faroes tunnel will shorten the travel distance from the capital of Tórshavn to Runavík/Strendur from 34 miles to 10.5 miles.
The tunnel will connect both sides of the bay of Skálafjørður using two tunnels that connect to a roundabout under the seabed at mid-bay.
The tunnel will be 1.4 miles long from the main road at Rókini in Saltnes to the roundabout, and the distance from Sjógv at Strendur to the roundabout will be a mile.
The tunnel will open to the public in December 2020.
Earlier this week, the P&J told how a tunnel or bridge is the "likely long-term" solution for one of Scotland's busiest car ferry routes.
The Corran Ferry, which plies the nine-mile crossing between Corran and the Ardnamurchan peninsula, transports more than half a million passengers every year.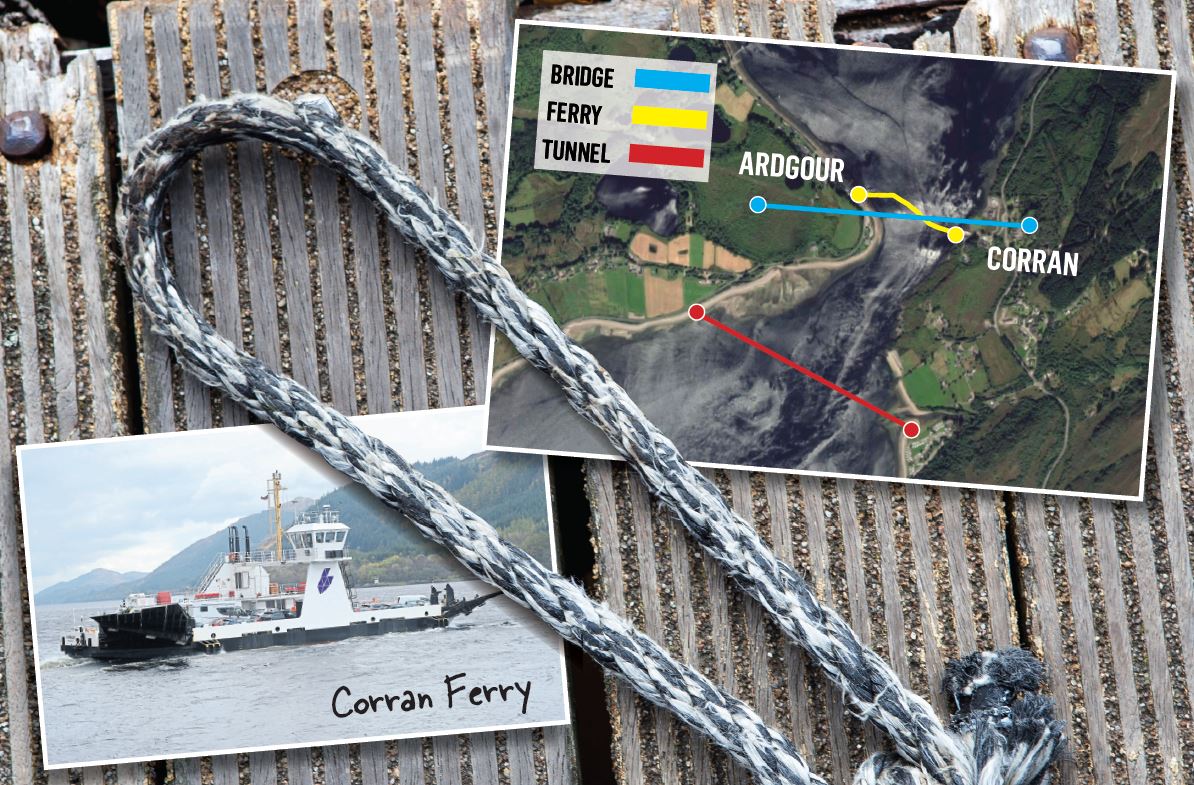 But it may be connected to the mainland within 20 years if a new transport appraisal recommends a fixed link rather than replacing the ferry.
A Scottish Transport Analysis Guide, known as a Stag appraisal, is under way, with an initial report due to go before board members of Highlands and Islands Transport Partnership, Hitrans, at the end of the month.
And recently, a Shetland councillor warned that the island of Whalsay will suffer a "slow and painful death" if serious talks are not held on building a tunnel or fixed link to replace the ferry service.
A report claims a tunnel to Whalsay would cost around £143 million – £52m more than keeping ferries running, replacing the Linga and Hendra vessels twice in the next 30 years, and carrying out harbour works.
A Norwegian tunnel expert quoted £76m.