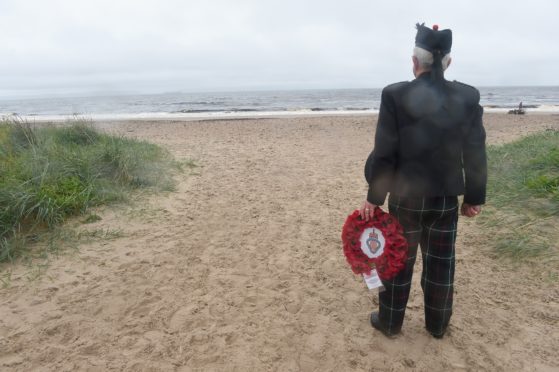 The sound of the pipes echoed out across the sands of Nairn beach yesterday as the community gathered to pay tribute to those who made the ultimate sacrifice on D-Day.
In pouring rain, more than 150 people stood shoulder-by-shoulder to remember the brave men who fell on the beaches of Normandy.
They gathered by the 3rd British Infantry Division Memorial – erected on Saturday June 6, 1987, and made from a stone plucked from the landscape at Daviot.
It pays tribute to those soldiers who trained for the landings in northern France by rehearsing on the beaches of the Highlands and Moray, Nairn among them.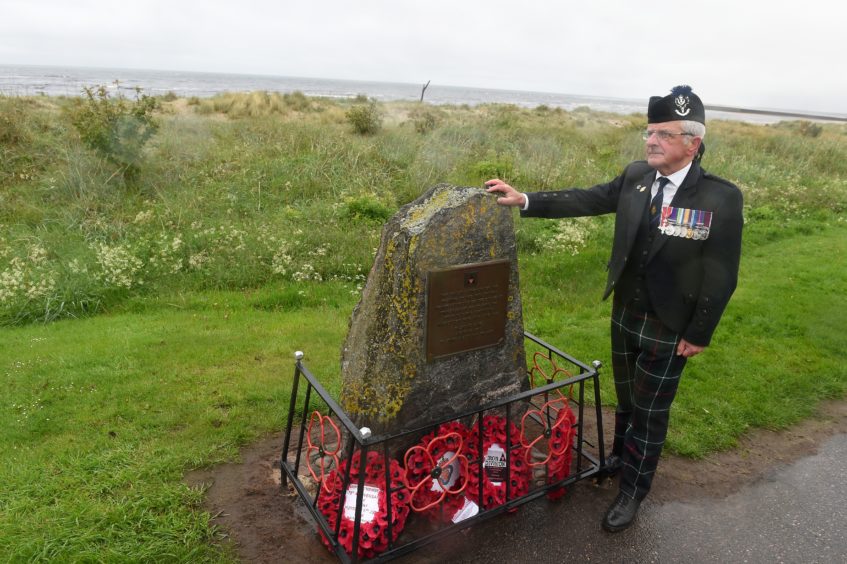 From there, they made their south to be thrown against German forces on Sword Beach – the easternmost of Operation Overlord's landings.
Members of the community stood for a commemorative ceremony and wreath laying, led by representatives of the Nairn branch of the Royal British Legion, the Lord Lieutenant of Nairn, George Asher, local elected members, and the army, navy and RAF.
In a touching tribute, a lone piper played Highland Laddie following the conclusion of the service in a poignant nod to piper Bill Millin.
Millin – known as the "Mad Piper" – famously played his bagpipes on Sword Beach on D-Day, undaunted by the chaos around him and the bullet shells passing by.
Retired Lt Col Bob Towns, president of the Nairn branch of the Royal British Legion Scotland, said: "The attendance today has been brilliant considering it has been chucking it down.
"I am absolutely delighted with the number of people turning out, both of military background and the local population.
"Nairn has paid its respects properly for all those involved in D-Day.
"We need to keep this going and remember those who made the ultimate sacrifice. We shouldn't let it stop.
"Everybody who laid a wreath today showed their respects in the proper manner and my sincere thanks go out to all who attended."
Councillor Laurie Fraser added: "It was the right time and the right place to hold this service. Although the weather was bad I think it reminded us all that they went out in appalling weather and really did make the ultimate sacrifice.
"I didn't think there would be such a large turnout but it was very pleasing to see.
"We need to remember and to host events such as this. We mustn't forget all the people who have served to fight for freedom and democracy."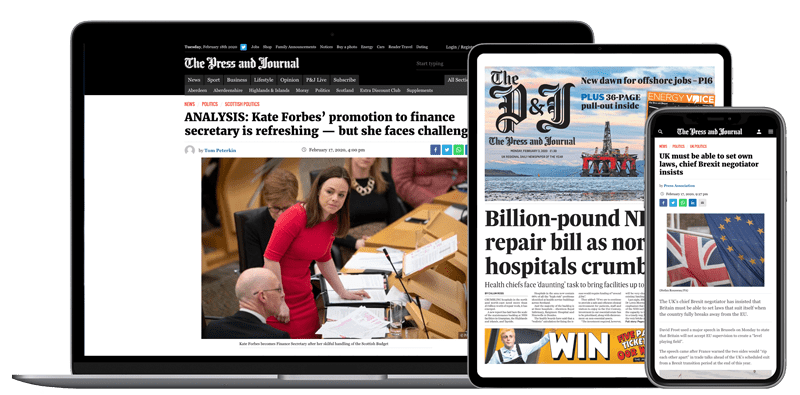 Help support quality local journalism … become a digital subscriber to The Press and Journal
For as little as £5.99 a month you can access all of our content, including Premium articles.
Subscribe