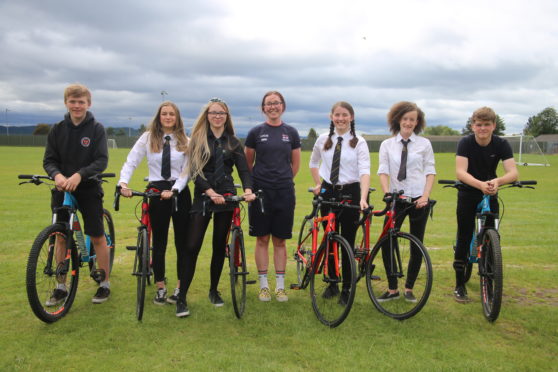 World-beating track cyclist Katie Archibald has gone through the gears in selling the appeal of her sport after dropping in on pupils from Grantown Grammar School and Inverness Royal Academy.
The event was one of a series of athlete school visits this summer, to help inspire children across the UK to get on their bikes ahead of Yorkshire hosting one of the biggest sporting events of the year – the UCI Road World Championships.
The 25-year-old told pupils of how her journey into track cycling started out on grass tracks at the Highland Games and eventually led to an Olympic title in Rio de Janeiro.
She debuted for Great Britain in 2013 as a 19-year-old at the UEC European Track Championships, winning gold in the team pursuit.
The young rider was then taken on to the British Cycling Senior Academy and continued riding and racing as part of what became an Olympic gold medal-winning pursuit team in 2016.
Since the Madison was announced in the Olympic programme for track cycling at next year's Games, Ms Archibald has enjoyed plenty of success in the event.
She secured a popular home victory in 2016 at the UCI Track Cycling World Cup in Glasgow with partner Manon Lloyd, and a world title in 2018 with Emily Nelson.
The Milngavie native said: "I live in Manchester now, where I'm based with the national team, so it's always a treat to come back to Scotland and spend some time at home.
"I've had a great time in and around Inverness today speaking to some really enthusiastic and talented kids. Cycle champions didn't exist when I was at school, so the whole set- up really amazes me these days."
It's a little over two months from the UCI Road World Championships in Yorkshire from September 21 to 29 – the first championships of this magnitude on British soil since 1982 – and Ms Archibald is hoping  both cycling fans and those with no previous affinity to the sport join forces.
She said: "The road world championships may feel 'far away' in distance as it is south of the border in England, but it's a once in a generation event which I know the whole nation will get behind.
"There is always a lasting legacy from events like it and I have seen for myself today that all it takes is a bit of inspiration and the opportunity to ride a bike to see for yourself why I – and millions of people the world over – love cycling."
British Cycling's chief executive, Julie Harrington, said: "In a year where Yorkshire is set to host one of the UK's biggest sporting events, we want to ensure that every child in Britain, regardless of their background, is given the opportunity to ride a bike.
"With athletes like Katie visiting schools, we hope that children will be inspired to take advantage of all the opportunities in their local area, from Go-Ride clubs to traffic-free facilities and plenty more besides."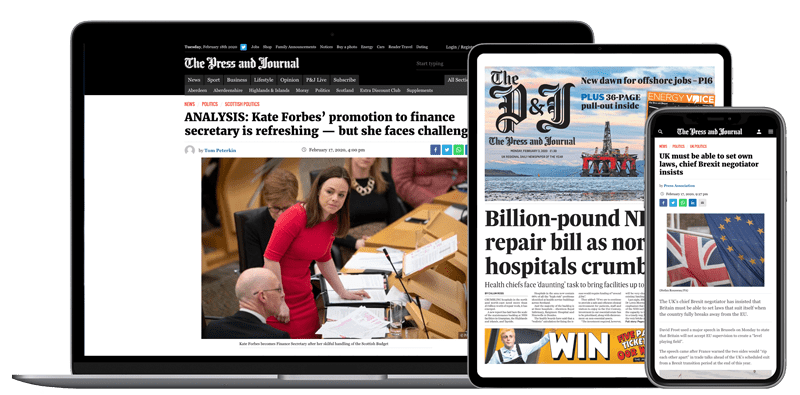 Help support quality local journalism … become a digital subscriber to The Press and Journal
For as little as £5.99 a month you can access all of our content, including Premium articles.
Subscribe