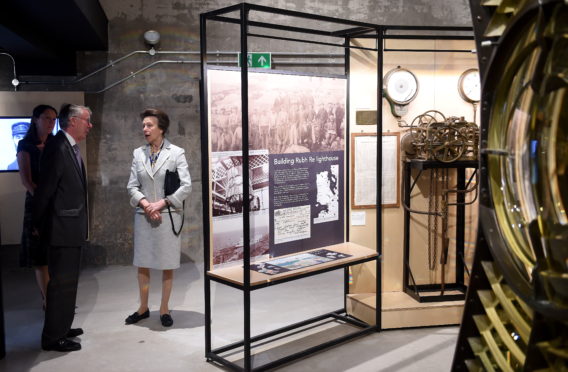 Her Royal Highness The Princess Royal has endorsed the history of a Highland community by officially opening a new museum.
Princess Anne braved the weather at Gairloch Museum yesterday for her first engagement of the day meeting various board members, staff and volunteers who helped bring the ambitious venture to life.
During the two-hour visit, Princess Anne was taken on a tour of the former cold war bunker by museum Chairman Roy Macintyre and curator Dr Karen Buchanan, showing great interest in the museum's lighthouse exhibition whilst absorbing the rich history of the Ross-shire community.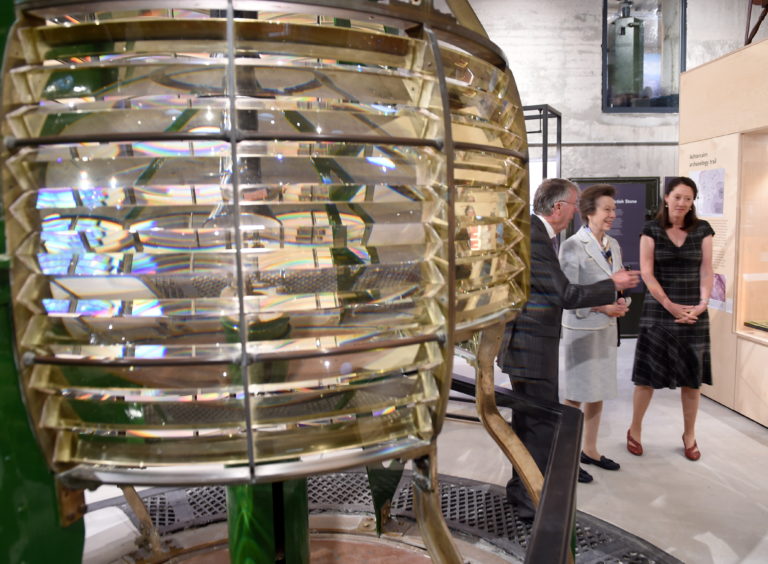 Board member Irene Macintyre spoke to Her Royal Highness during the visit, remarking upon how life has changed throughout the generations for people living on the west coast.
She said: "She spoke about the local area and how life has changed and how difficult it used to be for the local community living in the area. She also remarked upon Raasay a few times as she has been there on her boat."
Meanwhile, fellow trustee Marcus Simpson said: "I was quite amazed. She had a lot of knowledge and has a very keen interest. She does her homework but she comes here often so I think there is a special connection with her and the area."
To mark the official opening of the new £2.4 million attraction, Her Royal Highness unveiled a plaque in front of a packed crowd, congratulated the community on their resounding success.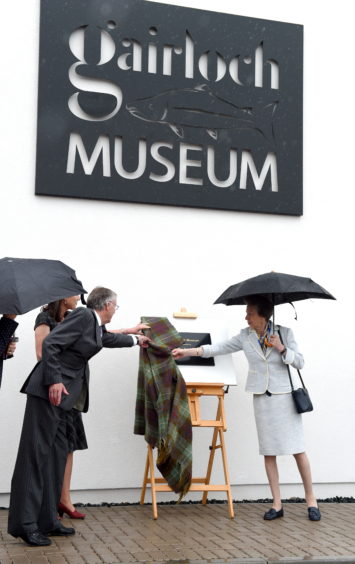 She said: "This is by no means a simple task and it relied almost entirely on local support and it's just remarkable to see your success and so you will build on that.
"For those of us who normally see Gairloch from the sea, this is actually a great advantage of course it has been clearly sighted on the coast but my best wishes to you all. I hope it goes really well."
Mr Macintyre said the museum had left a lasting impression on her.
He said: "She is such a well-informed person. She has had a long association with the lighthouse, she is very interested in Gaelic culture, she is interested in life in the northern Highlands and she is very informed about it. It's not just a superficial knowledge, she really knows her stuff.
"I hope she takes away the wonderful experience and she said that she is going to encourage her husband to come and visit the place again. Several of her party also expressed the same sentiment that they would like to come back.
"I think it's just great to see this achievement we set out to do all these years ago."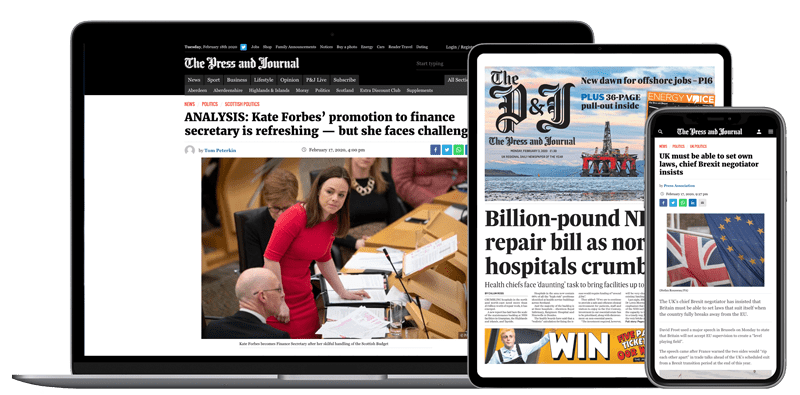 Help support quality local journalism … become a digital subscriber to The Press and Journal
For as little as £5.99 a month you can access all of our content, including Premium articles.
Subscribe