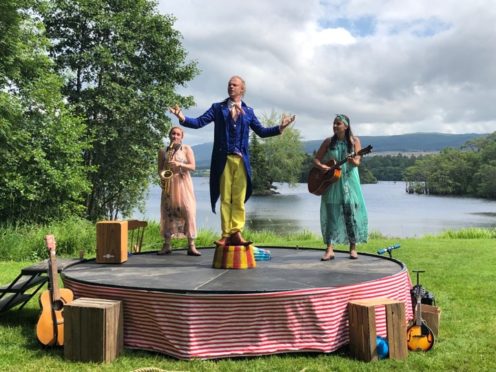 A venture to attract more people into the Argyll countryside will see an exciting range of plays and theatre for children take place on Loch Awe-side.
Hotel manager Christine Fox is using the beautiful setting of Ardanaiseig Hotel, near Taynuilt, traditionally used for weddings and parties, as a place for children's and adult theatre to take place.
Mrs Fox, who is planning to have a much broader programme in 2020 said: "There is often lots of things for people to do during the day when they are out walking or enjoying the scenery, and we thought we would just add another element so that people can enjoy the scenery and some amazing theatre.
"We were approached by Folksy Theatre about putting on The Comedy of Errors by William Shakespeare and we were delighted to offer it to our guests and open it up to anyone else who would like to come along.
"This is great theatre by a professional theatre company and I am sure that there are lots of people who will be delighted to come along and enjoy it with us.
"We want people to  be as comfy as possible so please bring along blankets and chairs, and of course some midgie spray.
"It will be fun and vibrant and something a bit different for people to see the play while looking at the beautiful scenery in the background."
Yesterday afternoon saw the first performance of an afternoon show for children, to which a good number of families came along to.
There is another performance on Saturday.