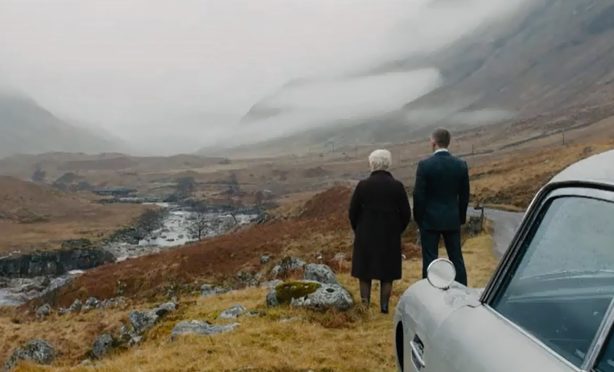 Bond is back in the Highlands – and the latest film is predicted to bring another multi-million pound boost to the region's economy.
Filming of scenes of the 25th instalment of the famous movie franchise is expected to take place in the north in the coming weeks.
A "container" hotel is being constructed in Aviemore to accommodate a production crew of around 300.
Business leaders have welcomed the return to the Highlands of the latest 007 film, starring Daniel Craig, following on from the success of Skyfall.
It also comes as businesses deal with the closure of the famous Cairngorm Mountain funicular due to health and safety concerns, which is feared to have had a major impact on tourism.
Stewart Nicol, chief executive of Inverness Chamber of Commerce, said: "The arrival of Bond is fantastic news, and will be a multi-million boost to the Highland economy.
"It is really a significant benefit to the whole region. It is not just the production period that brings a substantial economic boost, as they will be spending in the area, but it is the global effect afterwards.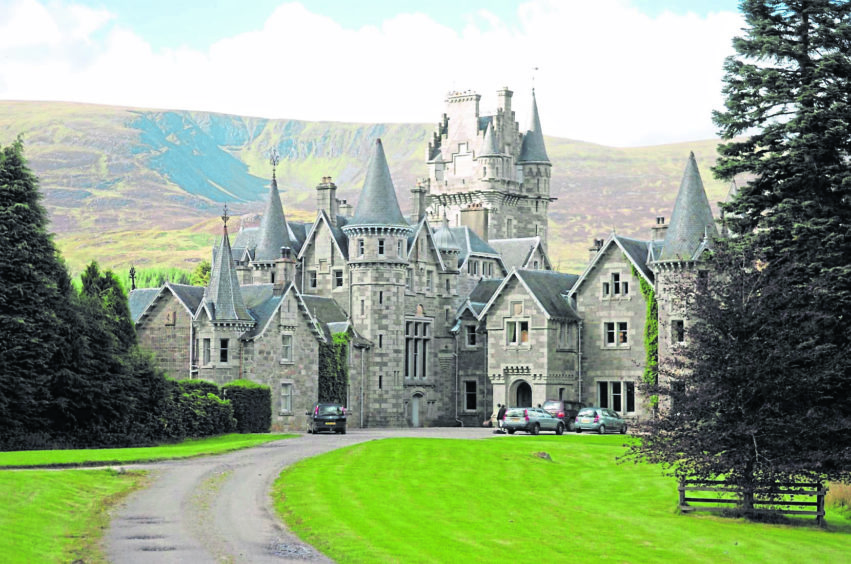 "We saw from Skyfall that the scenes of Glencoe attracted massive global interest, so having the landscape of the region promoted yet again will once more be a massive boost.
"Bond fans and people who see the landscape want to come and see where it was filmed. Activity like this is really welcome in this area.
"Even with Skyfall, Glencoe was really a very small part of the whole movie experience, but people connected with it and it showed us off really. So hopefully the next film will do the same."
The Highlands is no stranger to being a movie location, starring in recent hits including the Harry Potter franchise.
But it also comes at a time as the area struggles with the forced closure of the Cairngorm funicular due to safety fears over its structure.
Mike Dearman, of the Aviemore and Glenmore Community Trust (AGCT), said: "It's fantastic to hear that filming is taking place around Aviemore for the next Bond movie.
"It's a very welcome boost for the area, and the Highlands, which is going from strength to strength as a desirable location for film and TV.
"We can't wait to see our beautiful landscape on the big screen once again."
A spokeswoman for VisitScotland said: 'Screen tourism is booming in Scotland. Film and TV productions not only showcase the unique mix of stunning landscapes, rich heritage and fascinating stories Scotland offers but can inspire set-jetting fans to visit, with research showing that one in five visitors come here after seeing Scotland on the big or small screen.
"Locations throughout Scotland have benefitted from their association with movies or television shows.
" Skyfall was great news for Glen Coe with a 41.7% rise in visitors between 2012 and 2014.
"For Scotland to feature in the next film in the James Bond franchise offers a fantastic opportunity to inspire film fans to see the on-screen locations for themselves, as well as inspire film crews to return for future projects."
It is understood filming for the latest Bond film, believed to be called Eclipse, will take place on Ardverikie estate, but no one there was available to comment.
No one from Eon Productions, who are behind the latest film, responded to calls.
The film will be Craig's fifth and final outing as the secret agent.
Ralph Fiennes and Ben Whishaw are returning as MI6 staff members M and Q respectively.
Moneypenny will again be played by Naomie ­Harris, while Lea Seydoux is reprising her Madeleine Swann character from 2015's Spectre.