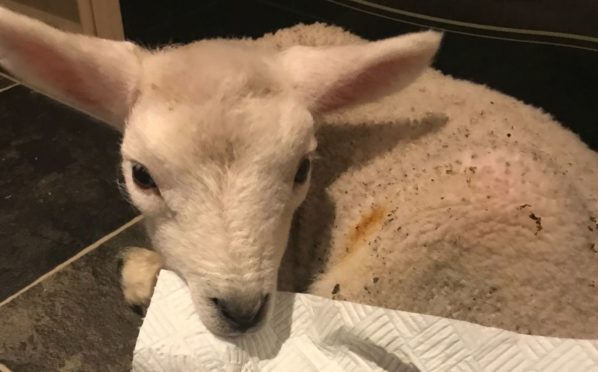 A devastated north family has called for thieves to return their cherished pet lamb after spotting it being bundled into the back of a van.
Effie was welcomed into Gemma MacLeod's family in Cromdale, near Grantown, in April when she was just two days old.
UPDATE:
Overjoyed north family reunited with pet lamb Effie three days after she was bundled into van
Since then, the animal has formed an inseparable bond with her five children as well as striking up an unlikely friendship with her two German Shepherds – even joining them for walks and taking naps together.
Meet Effie: The two-month-old Highland lamb who thinks she's a dog
However, the adorable sheep was stolen in an opportunist daylight raid at the weekend after it slipped through a gap in the fence to wander towards the A95 Aberlour road.
Ms MacLeod could only watch as her beloved family pet was lifted and packed into the back of a white Ford Transit van.
She said: "I was sitting outside with a friend and hadn't noticed she had slipped through. The van parked up, Effie ran down towards them because she's very friendly.
"I thought the man was going to pick her up and pop her back over the fence, I couldn't believe he took her away."
The mum-of-five added: "Effie's really a part of the family, because we got her so young we've all had a part to play in bringing her up.
"She was so little when we got her. The children really miss her, especially the older ones who have a bit more understanding about what's happened."
The Texel lamb started off sleeping in the family house after moving in but had since moved to their stables, which are also occupied by four horses and about 40 hens.
Police visited the family home over the weekend after the incident, which happened at about 6.20pm on Saturday.
Inquiries from Ms MacLeod with local farms established that Effie, who was named after the FA Cup due to her large ears, was not dropped off nearby in error, and a friend reported seeing the van heading north towards Aberlour shortly after the kidnapping.
Meanwhile, social media posts from the family appealing for their beloved pet to be returned have not yielded any results.
Ms MacLeod said: "I think these kinds of things are happening quite a lot now with people picking up random sheep to sell them to markets.
"The most important thing is we just want her home again. I don't want to give up on her."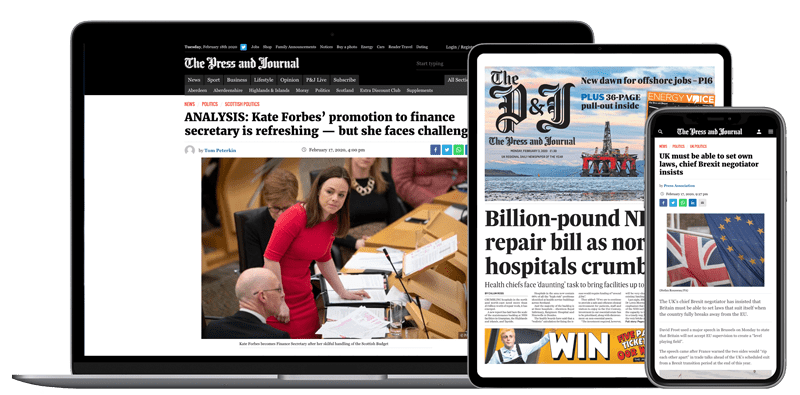 Help support quality local journalism … become a digital subscriber to The Press and Journal
For as little as £5.99 a month you can access all of our content, including Premium articles.
Subscribe