The famous Caledonian Canal locks at Fort Augustus are to be drained for the second time this year for vital repairs.
The lock gate replacement works are to recommence next month after encountering a number of 'unexpected' hitches on replacing the gates into the historic walls on the previous phase of repairs.
Phase two of the replacement programme at Fort Augustus is to commence over winter, safeguarding the canal for future generations.
Works will begin on site on Monday, October 28, due for completion in spring next year – just as the new tourist season gets under way.
The lock gate replacement works are part of a critical repair program made possible with £5.35million funding from the Scottish Government in 2018.
The completion of phase one works to replace lock gates two and strengthen lock gates three and four took place last winter and the 60-mile canal, created almost 200 years ago, reopened to navigation on April 17.
To accommodate the latest works in Fort Augustus, the south side road will periodically close to traffic from lock gates one to six.
Access will only be affected during specific dates to accommodate major activities.
Additional works will also be carried out to the embankment to the west of Kytra, which will place some restrictions on the use of the towpath.
So all work can be undertaken safely, the Caledonian Canal water level will be reduced once again from Kytra lock to the top of Fort Augustus.
Catherine Topley, chief executive of Scottish Canals, said: "We are delighted to progress the second phase of these vital canal works after another busy season on the Caledonian Canal.
"These 200-year-old waterways play a vital role in both local communities, generating approximately £7 million of investment each year for the Highland economy, contributing to the marine industry – attracting tourists, visitor spend and investment; as well as stimulating job creation and business growth.
"While managing these historic assets is not without its challenges, we are committed to continuing to work with the Scottish Government and our partners to ensure they continue to deliver benefits for all the people of Scotland."
These works are critical in ensuring that the lock gates operate with improved safety and efficiency and the Caledonian Canal continues to attract thousands of visitors by land and water for many years to come.
Similar to events held in Fort Augustus in March this year, Scottish Canals will hold another open day, allowing stakeholders and residents the opportunity to see first-hand the work that's being done, and find out why it's so important.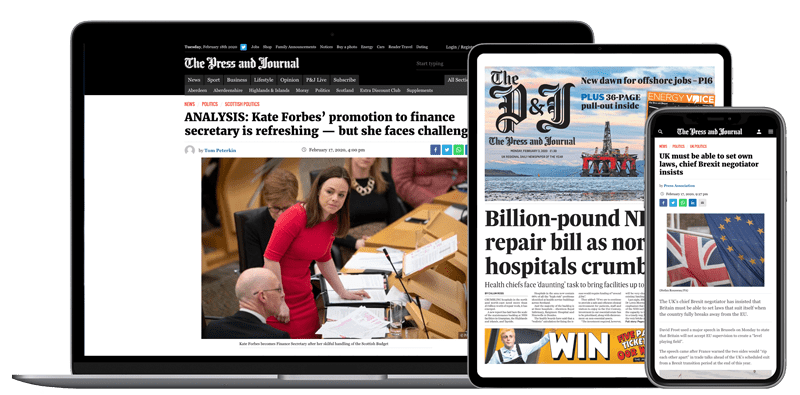 Help support quality local journalism … become a digital subscriber to The Press and Journal
For as little as £5.99 a month you can access all of our content, including Premium articles.
Subscribe