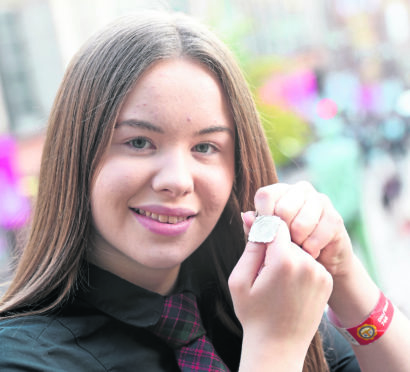 A young Inverness student has made a triumphant return to the National Mod.
Jessica Hanvidge, 15, from Inverness Royal Academy, was one of 20 competitors in this year's prestigious Silver Medal for fluent solo singers aged between 13 and 15.
Her performance marks only her second appearance at the Royal National Mod, her last being when she was in primary school.
Jessica was shocked to be crowned the champion and in receipt of the prestigious An Comunn Gaidhealach Silver Medal on Tuesday.
She said: "I am very happy as it is so unexpected. I have been practicing since last year but properly got into the swing of it a couple of months ago and it's just hard work and going over it and practising.
"I wasn't as nervous as I thought I was going to be. It gave me more confidence when singing that I would be able to perform it well under the pressure of the competition."
From her very early years, Gaelic has been a part of her life.
She explained: "My mum is fluent in Gaelic so I have been brought up with the two, although English was still my first language. I went to Gaelic pre-school and nursery and through primary education and I still do Gaelic now in high school.
"It means a lot to keeping the culture alive and the language alive and seeing how much it has progressed through the years and seeing young people keeping it going is just really nice to see."
Jessica also competed in the Mod's traditional singing, conversation and reading.
However, she says winning the Silver Medal has given her a new found sense of confidence in her abilities.
She said: "A new confidence for the talent I have. I was really neglecting it but I think it has given me the new confidence to go you know what, I can do this and I can do well in it so I should keep it going."
Alec Macdonald from Glasgow secured the An Comunn Gaidhealach Silver Medal in the boy's 13-15 fluent solo singing competition.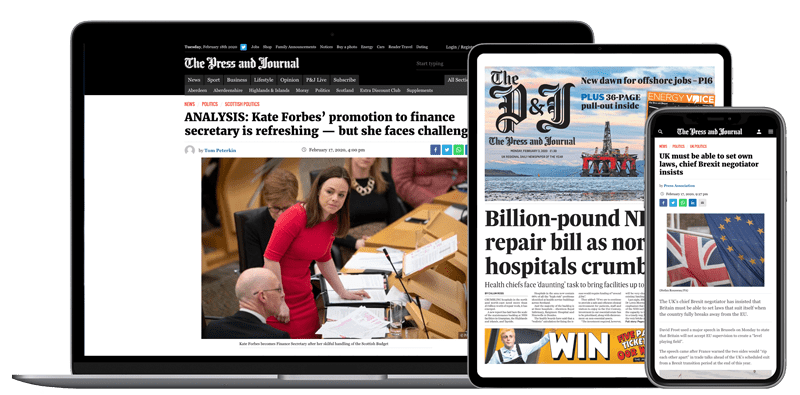 Help support quality local journalism … become a digital subscriber to The Press and Journal
For as little as £5.99 a month you can access all of our content, including Premium articles.
Subscribe