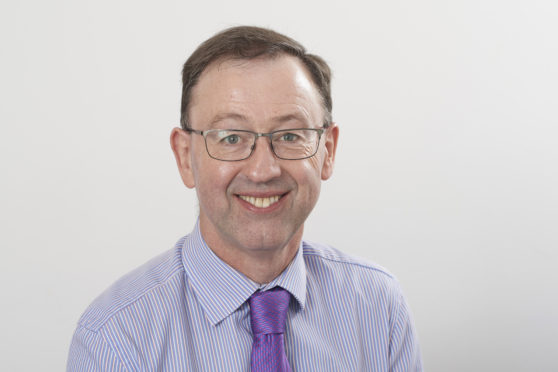 A plan to apply a controversial tourist tax in the north has been rejected by business leaders.
Citing "unprecedented challenges" and fears over business, three influential chamber of commerce representing 820 Highland and island companies have objected to a Highland Council consultation on the introduction of a £5 -10 million Transient Visitor Levy (TVL).
Inverness, Caithness and Lochaber chambers said they strongly oppose the introduction of a tourist tax in the region saying the plan could make the Highlands more expensive than anywhere else in Scotland to visit.
Highland has some of the busiest destinations in the country, with the North Coast 500, Loch Ness and Skye all being a big pull for international tourists – and with it a strain on roads and services.
Claiming the TVL gives out the wrong message, the chamber were commenting before the deadline on Highland Council's consultation into the tax.
Chief executives Stewart Nicol from Inverness, Trudy Morris in Caithness and Lochaber's Frazer Coupland signed the letter.
Inverness Chamber chief executive Stewart Nicol said: "It is the wrong mechanism to tackle the industry's challenges and would send out a very negative message that the Highlands could be an increasingly expensive place to visit and to do business."
The submission states: "You will be aware that the tourism sector is already facing unprecedented challenges … and has been critically exacerbated by the prolonged and damaging uncertainty around Brexit.
"Regardless of how the levy is framed, this would act as a further unwelcome tax on this hard-pressed sector."
B&B owner and levy campaigner Deborah Milne from Thurso disagreed, she said: "The business are only thinking of their overall profit – we need to think of the long-term future of our roads. Investment needs to happen, and soon."
Councillor Allan Henderson, chairman of the development and infrastructure committee said: "Whilst visitors are very welcome, some of Highland's infrastructure and services are struggling under the pressure of these additional users."
Moray Council's SNP administration initially expressed support for introducing its own tourist tax, believing it could be worth "hundreds of thousands of pounds".
Talks are yet to take place within the authority's chambers, but a consultation is expected with members of the public before it is introduced.