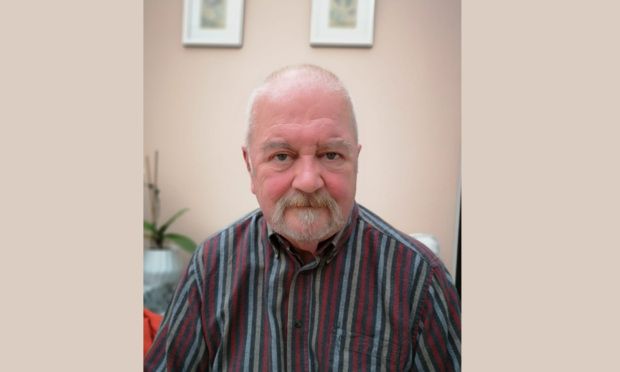 The Inverness-based mental health charity Mikeysline yesterday waved goodbye to its founder Ron Williamson, as he stepped down after celebrating his 70th birthday.
The charity was started in 2015 following the death of his nephew, Michael Williamson, 23, who had struggled with his mental health.
It's aim was to help fight the Highland-wide problem of chronic loneliness, aid those in the depths of depression and help people turn from thoughts of self-harm.
At the same time, it has worked to increase awareness of mental health issues, with some significant success.
The charity, which runs two main services – a text line and the Hive Project in Inverness city centre – thanked Mr Williamson for his "vision, desire and passion" as it moves onto a new chapter after his four years at the helm.
Mr Williamson said: "It has certainly been an experience but for us, it has really just been a case of using common sense.
"Part of the success has been using people, both volunteers and staff, who have been at the edge themselves.
"These are people who have been there and will talk to you if you are in a crisis.
"Who better to have there than people with experience and not just people who have learnt from a textbook or are reading from a script.
Mr Williamson added: "Mikeysline now needs to move forward with younger people, people who are on the ground in the Highlands.
"I have been running it for the last four years from 600 miles away and if I am being honest it has worn me down.
"I am really proud of what the people of Inverness and the Highlands have achieved.
"People are now opening up to each other.
"Four years ago you never would have heard of this. Mental health would never have made the front pages but now you have hundreds and hundreds raising awareness.
"It is not just the success of Mikeysline but the increasing awareness that has pleased me. That really is the biggest achievement."
Stephen Reid, the former manager of Mikeysline, praised Mr Williamson for his work in developing the charity.
He praised Mr Williamson for his "passion" and said: "He really did instil a belief in you.
"When I first met Ron it was not long after his nephew Mikey had died and for him to use that tragedy and turn it into something so positive is just amazing.
"He really did help so many young people who were at a personal crossroads, myself included.
"The size of the charity now speaks volumes for what Ron has done and I wish him all the very best in what is a well-earned retirement."
Donna Smith has now taken over the role of chairwoman, with a second new addition, Dawn MacDougall, also joining the board.