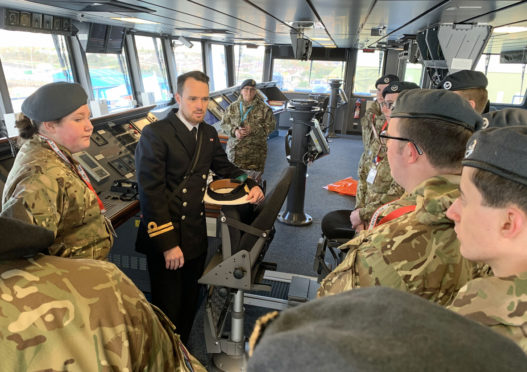 A group of cadets got the chance to explore the newest and largest UK aircraft carrier, HMS Prince of Wales, over the weekend.
Cadets and staff from 161 (1st Highland) Squadron, 379 (County of Ross) Squadron and 2405 (Dingwall) Squadron of Highland Wing, Royal Air Force Air Cadets had the unique opportunity to board the ship while she was berthed at Cromarty Firth in Invergordon.
HMS Prince of Wales will be commissioned at the end of 2019, and will be handed over to the Royal Navy and fully ready for frontline duties from 2023.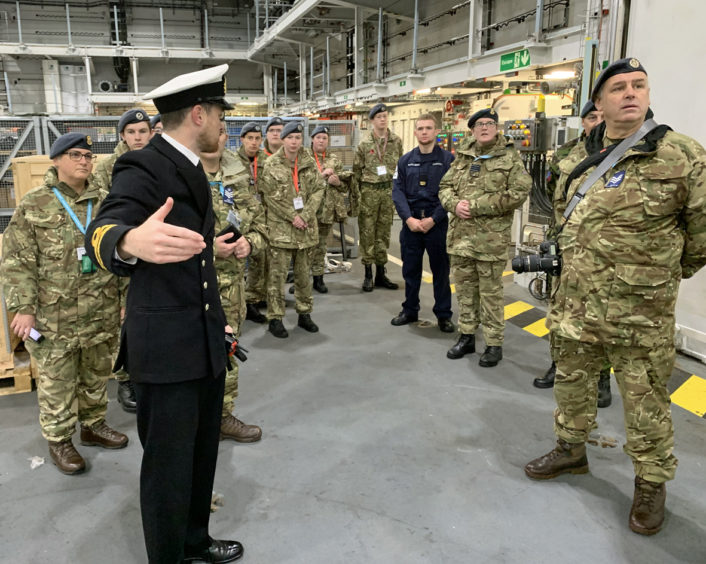 The ship is currently planned to carry up to 40 F-35B Lightning II stealth multi-role fighters piloted by both Navy and Royal Air Force pilots, along with Merlin helicopters for airborne early warning and anti-submarine warfare.
A total of 29 staff and cadets were given a tour of HMS Prince of Wales by Lieutenant Commander Graeme Flint and Lieutenant Martin Wardle, who took them through the numerous decks including the main control room, hangar deck, flight deck and control tower.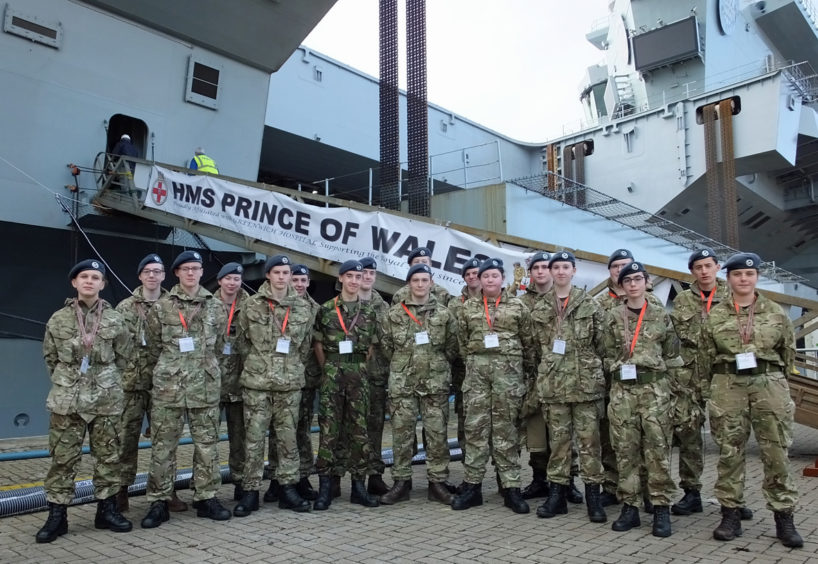 Squadron Leader Andy Dobson said: "The cadets and staff thoroughly enjoyed the visit gaining such coveted access to the Navy's newest ship. It is always possible that one of our young cadets today could be flying off this aircraft carrier in the years to come."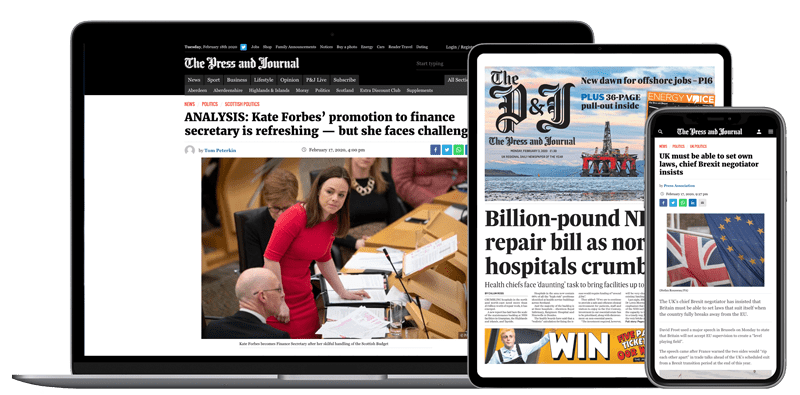 Help support quality local journalism … become a digital subscriber to The Press and Journal
For as little as £5.99 a month you can access all of our content, including Premium articles.
Subscribe