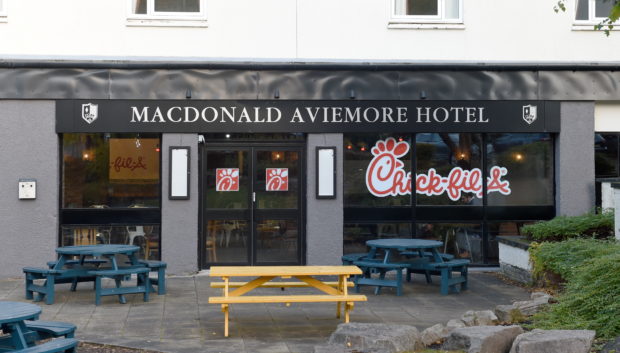 A north hotel chain was last night facing fury – and a potential boycott – after a controversial American restaurant chain opened in one of their resorts.
Chick-fil-A has launched within the Macdonald Aviemore Resort – prompting an online petition and an MSP boycott of the company's Edinburgh hotel.
The petition on the change.org website calling for Macdonald Hotels not to support the firm has been signed by hundreds of people.
The protest centres around claims that Chick-fil-A has supported anti-LGBT groups and movements in the past.
Scott Cuthbertson, an LGBT rights campaigner, launched the petition.
He claimed: "Chick-fil-A for years funded several anti-LGBT organisations and causes, giving millions to organisations that have opposed marriage and other rights for LGBT people."
The petition demands: "Let's ask Macdonalds not to support people who fund groups opposed to LGBT equality."
A branch of Chick-fil-A opened in Reading last month, but following protests they have said they will not renew the lease when it is up in six months.
Mr Cuthbertson said: "Scotland is legally one of the best places to be LGBT. Having Macdonald hotels, a Scottish company, facilitating this is nothing short of a scandal."
Patrick Harvie MSP, co-leader of the Scottish Greens, said: "Macdonald Hotels are a major name in the Scottish hospitality sector, and they're very much part of the life of our Parliament too.
"MSPs as well as visiting delegations from other countries often use their hotel on Holyrood Road, and many organisations hold briefing events there when the space inside Parliament is full. So we have a special responsibility to challenge them to drop their association with this US company.
"I cancelled the reservations I had there as soon as I heard about this partnership. I'd urge my colleagues to do the same, until Macdonald end their commercial relationship with these sponsors of prejudice and hatred."
A spokeswoman for Macdonald Aviemore Resort said: "Chick-fil-A is an enormously successful business, with over 2,300 restaurants in the US, and we are pleased to have them invest in the Aviemore economy, where the restaurant is proving extremely popular.
"It's vital to underline that, in both our recruitment and our customer care, we treat everyone with respect, regardless of race, religion, sexuality or gender."
A Chick-fil-A spokesman said: "A Chick-fil-A location has opened at our Macdonald Aviemore Resort.
"Chick-fil-A has already proved very popular with our guests and we are happy to be able to provide this quality food as an option."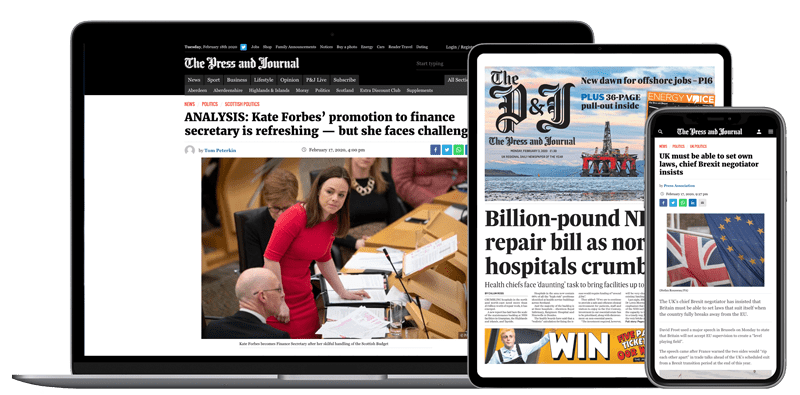 Help support quality local journalism … become a digital subscriber to The Press and Journal
For as little as £5.99 a month you can access all of our content, including Premium articles.
Subscribe