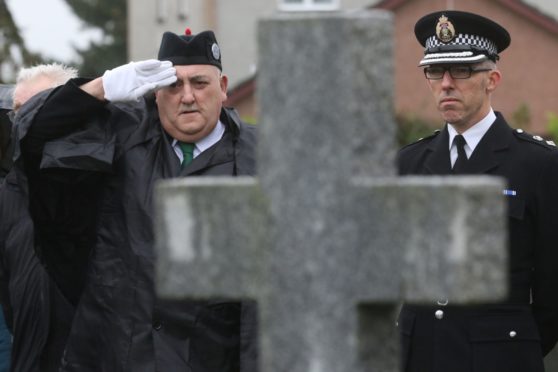 A poignant service of remembrance has been held in Inverness to honour two Highland police officers killed in action.
Members of the public gathered with family members and police officers at Tomnahurich Cemetery yesterday to remember Detective Sergeant Evan Lumsden and PC Iain Ritchie of the former Inverness Burgh Police.
The officers were searching the Caledonian Canal at Fort William for a missing person on November 3, 1968 when they became trapped in a lock sluice and died.
They were both from Inverness.
DS Lumsden, 30, was married with children, while PC Ritchie, from the Black Isle, was just 19.
The pair, who died at Corpach, were buried side by side and tributes were paid to both at the tribute yesterday.
Northern Constabulary Pipe Band pipers played by the gravesides before Pipe Major Steve Spencer played the lament Flowers of the Forest over the graves.
The men were the last two police officers who died while on duty in the Highlands, however Special Constable Andrew Perry who died while working in Inverness in 1944, was also remembered.
Afterwards, former sergeant Dave Conner, who organised the service, said: "Despite the wet weather it was great to see so many folk turn out.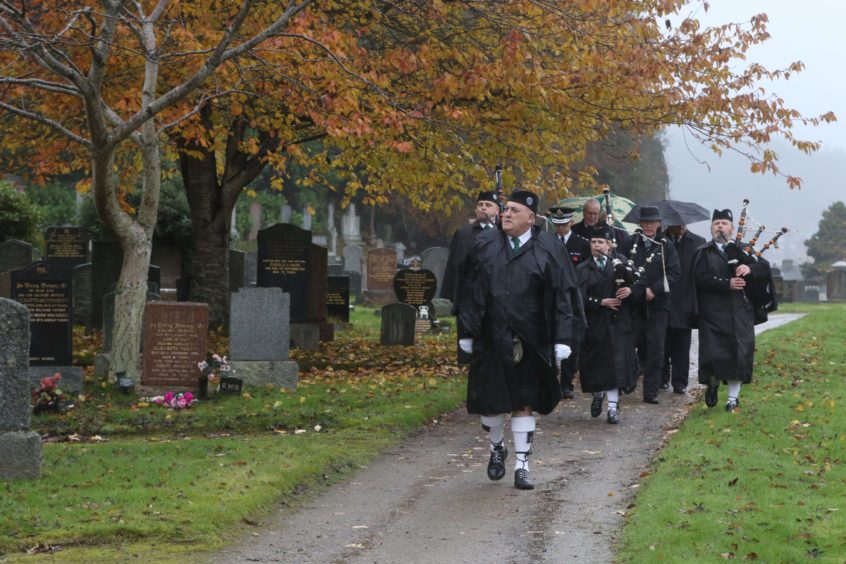 "Among those who turned out were members of DS Lumsden's family, serving and retired police officers and their family members, councillors, and members of the public.
"It was really heartening to see such a large turnout, to show that the supreme sacrifice of those fallen officers is not forgotten."
Mr Conner previously said the tragedy was "vividly" remembered in the north as it had created a "real sense of despondency and grief".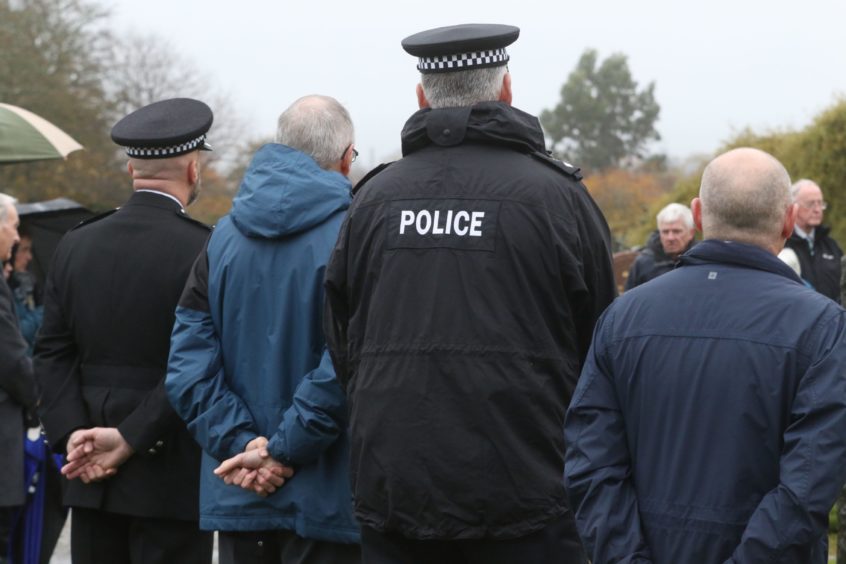 He added: "It must be tragic for the family of an officer to receive that knock at the door and that is why remembering these men is so important, even today, 51 years on."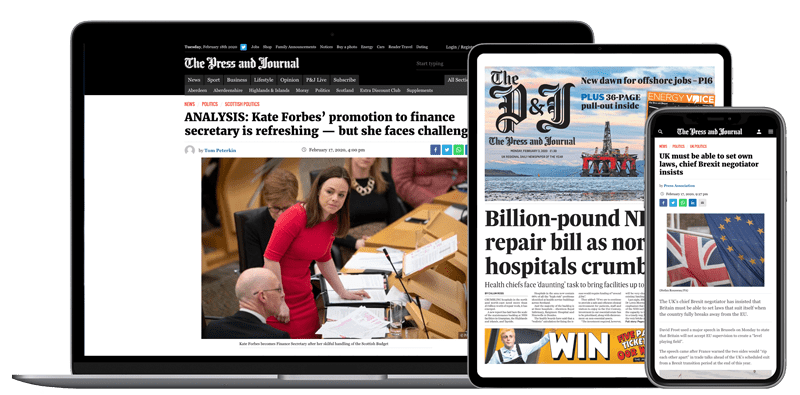 Help support quality local journalism … become a digital subscriber to The Press and Journal
For as little as £5.99 a month you can access all of our content, including Premium articles.
Subscribe