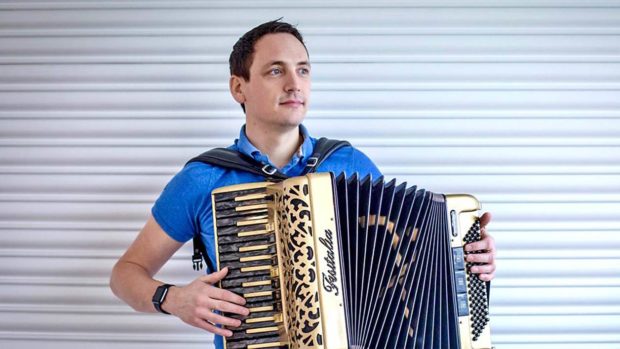 Inverness is preparing to welcome a host of Scotland's best-known musicians as part of a festival celebrating Gaelic culture in the north.
Blas (Taste) Festival will be staged at a variety of venues across the Highlands and Islands – from Aviemore to Barra – when the 2019 event begins on Friday.
Taking centre stage this year, the Highland Capital will play host to an array of highly-acclaimed artists through a variety of concerts, daytime ceilidhs, song lectures and evening performances as part of the nine-day Gaelic festival.
Celtic fusion super group, Niteworks will host a special show at the city's under-threat indoor music venue, the Ironworks.
The group – who first became friends at school on Skye, will bring their unique sound – merging Gaelic language and traditional music with more mainstream influences – to city fans on November 29 following on from the success of their 2018 critically acclaimed album 'Air Fair an Là'.
Highland born accordionist Gary Innes – best known as presented of BBC Scotland's Take the Floor and founding member of leading trad outfit, Manran – will perform at Eden Court on Sunday.
He will be joined by his band, featuring Ewen Henderson, Kim Carnie, Steve Byrnes and Rory Matheson for an evening full of tunes, stories and craic.
Speaking ahead of the festival's long-anticipated return, Arthur Cormack, Fèisean nan Gàidheal chief executive, said: "Blas Festival has become an important event in the calendar for communities across the Highlands and Islands since its inception in 2005.
"We are delighted to be able to put on Blas Festival this year, once again, to showcase and celebrate our homegrown talent. Inverness audiences have a great selection of world class musicians to choose from this year and we hope that they enjoy the entertainment on offer this year."
The festival is being organised by Fèisean nan Gàidheal in partnership with The Highland Council to celebrate St Andrews day and the North's vibrant Gaelic culture and traditional music scene.
Some of Scotland's best pipers will also come together at Inverness Town House next Friday. This year's line-up includes Dr. Angus MacDonald, Angus McColl, Angus MacKenzie, Fin Moore with Sarah Hoy, Gary West and Brighde Chaimbeul.
Other acts taking to the stage include the Cape Breton sisters Dawn and Margie Beaton,  Tideline's Robert Robertson and Ross Wilson and neo-trad trio Project Smok.
The festival will be brought to a close with a range of events on St Andrew's Day.
A special concert will be held at Inverness Cathedral with Gaelic singer Mairi MacInnes, young local fiddler Ruairidh Gollan and Inverness Gaelic Choir.