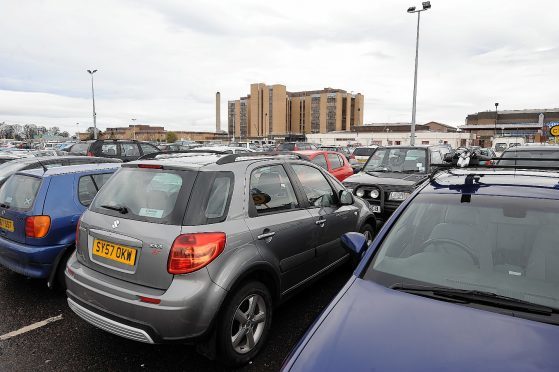 An additional 200 car parking spaces at Raigmore Hospital will be available to members of the public by the end of the month after the successful completion of work at the north's busiest hospital.
The work, which is now completed, has delivered two overspill car parks and a barrier system to stop rogue motorists.
The project is worth in the region of £620,000 and yesterday NHS Highland's board confirmed it would be operational by the end of the month – 30 days ahead of schedule.
Boyd Robertson, interim chairman of the NHS Highland board, revealed the announcement as the board's meeting drew to a close yesterday.
NHS Highland Chief Executive Iain Stewart welcomed the move.
He said: "The work has been on for a couple of months. We were very fortunate to receive money from our endowments to upgrade the car park and create I believe an extra 200 plus spaces and also there will new barrier system coming in as well which will mean that people won't be able to abuse the car park going forward."
The facilities – which will be monitored and operated through a series of controls including the use of the barrier system – are in addition to the hospital's existing 900 car parking spaces.
The plans, which have been brought to fruition by Kier Regional Building Scotland, had previously been put on hold due to a lack of cash.