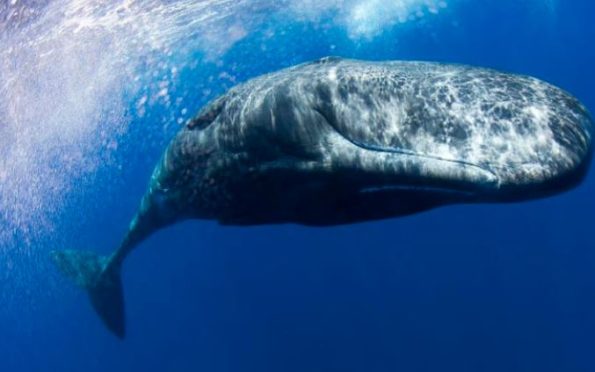 The body of an adult sperm whale has washed up in the Western Isles after becoming stranded on the west coast.
The 52-foot whale – believed to be an adult male – was seen on Wednesday night near West Tarbert on the Isle of Harris.
The whale successfully managed to navigate itself round the headland before being found washed up on a sandbank at Seilebost.
Despite valiant efforts by rescuers yesterday, the whale died at the scene.
Members of the British Divers Marine Life Rescue were drafted to the sandy shore alongside the coastguard team from Tarbert to try to return the animal to open water.
Members of the public were being urged to stay away from the area due to the dangers posed by the rising tide.
A spokeswoman for the marine animal rescue organisation said: "Around 1.30pm this afternoon, it was reported the whale had died.
"Unfortunately, when sperm whales come into these sorts of area, there is usually a problem. It might not be visible to us, but it usually explains why they are not out in deeper water. It could have been an old animal or a sick animal."
The Scottish Marine Animal Stranding Scheme are expected to arrive at the scene tjos weekend to carry out a post-mortem.