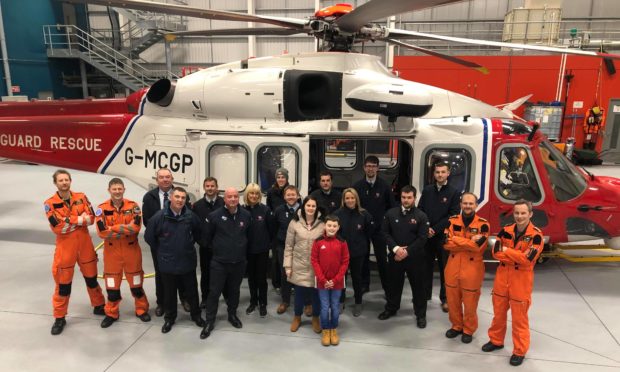 When young Keiran Reid lost his dad in a fishing tragedy, he became a star fundraiser for the local sea rescue teams.
And now, the 10-year-old from the Black Isle has had a birthday to remember with a special visit to Coastguard helicopter's home in the north to celebrate his extensive fundraising.
Keiran began fundraising to honour the men and women who searched tirelessly to locate his missing father Craig Reid, who died after being washed overboard from the trawler he was working on in 2016.
The schoolboy has since raised more than £2,500 to benefit the Kessock Lifeboat Station and as a thank you, the crew of the station arranged for a special visit to the hangar at Inverness Airport.
Keiran received gifts and a special thank you from members of both the RNLI and Coastguard teams for his efforts during the visit earlier this week.
He has also been recognised through the Young Highlander Awards where he scooped top prize in the Child Fundraiser category in August.
His fundraising efforts began in the weeks following Mr Reid being posted missing from the vessel Apollo during stormy conditions in April 2016.
Mr Reid was just 25 when he was lost at sea, despite a major search involving two Coastguard helicopters and international military jets diverted from Exercise Joint Warrior.
He was found by a passing fishing vessel months later.
The visit to the Dalcross hangar came as a complete surprise to young Keiran who said: "This is a brilliant birthday surprise from my mum. I was really shocked when I got there.
"I really enjoy raising money for the RNLI, it means a lot to me and I look forward to helping them every year.
"I wasn't expecting this or to win the Child Fundraiser Award but I am so happy I did.
"My dad would be proud of me."
Stan McCrae, the operations manager at Kessock Lifeboat Station, said: "The whole crew are very proud of Keiran and his fantastic fundraising.
"As a charity we are busier than ever whilst, at the same time, donations are falling, so the RNLI need support like this to save more lives.
"We were delighted to see Keiran recognised for his efforts and we look forward to seeing him again at our next charity car wash in February."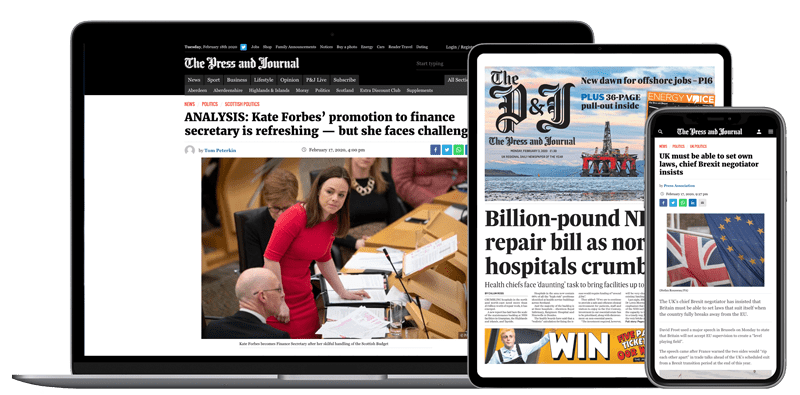 Help support quality local journalism … become a digital subscriber to The Press and Journal
For as little as £5.99 a month you can access all of our content, including Premium articles.
Subscribe