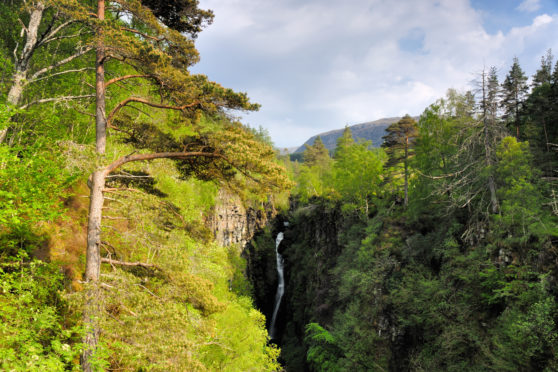 Plans for a multi-million pound visitor attraction at a north tourist spot can go ahead thanks to an end-of-year cash boost.
Corrieshalloch Gorge in Wester Ross has been awarded £923,277 from the Natural and Cultural Heritage Fund.
The national nature reserve, run by the National Trust for Scotland (NTS), is in line for a new visitor centre and improved parking and path networks – not to mention new toilets for both day-trippers and camper van travellers.
Overall, the Corrieshalloch Gorge "gateway to nature" project will cost £2.3 million and the remaining cash will come from NTS's own reserves.
NTS general manager for the north-west, Clea Warner, said: "Thanks to this fantastic funding, our charity can continue to invest in the Wester Ross area.
"These new facilities will be the gateway to the rich natural heritage of the gorge and the Falls of Measach, one of the most spectacular waterfalls in the UK, and will make a major contribution to the local area, vastly improving the welcome we can offer the increasing number of visitors who are heading north.
"As a national nature reserve, Corrieshalloch Gorge requires intensive protection.
"These new facilities will help us to accommodate the growing number of visitors, while ensuring the site gets the important conservation care that a place of such importance needs."
Corrieshalloch Gorge has experienced a 60% increase in visitor numbers since 2012, with almost 140,000 people descending on the spot in 2017/8.
The Corrieshalloch project is one of nine across the Highlands and Islands to benefit from a £5 million pot being shared out by the new Natural Cultural and Heritage Fund, led by Scottish Natural Heritage (SNH).
Beneficiaries include some attractions along the North Coast 500 and others on Mull and Orkney.
The scheme, part-financed through the European Regional Development Fund, is designed to encourage people to visit some of the areas and create and sustain jobs, businesses and services in local communities.
Francesca Osowska, SNH chief executive, said: "A key priority for SNH is to help ensure tourism and other sectors benefit from, and invest in, Scotland's high quality environment.
"Nature and culture are closely linked in the Highlands and Islands, and in many places they are central to the local economy, maintaining rural populations, jobs and skills.
"This project will bring significant benefits to the local area for years to come, and give visitors even more to enjoy."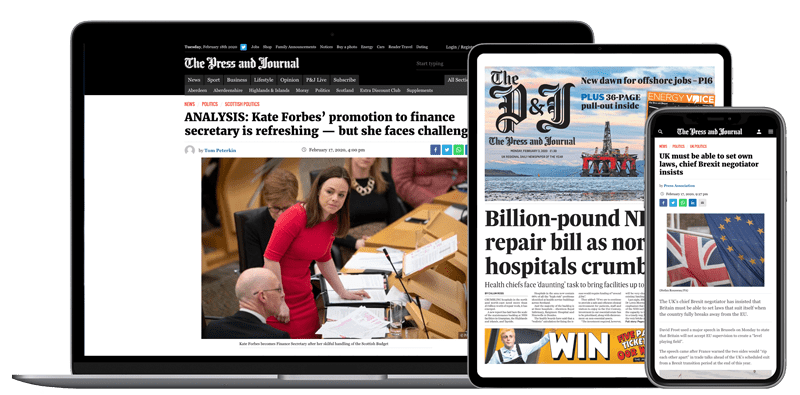 Help support quality local journalism … become a digital subscriber to The Press and Journal
For as little as £5.99 a month you can access all of our content, including Premium articles.
Subscribe