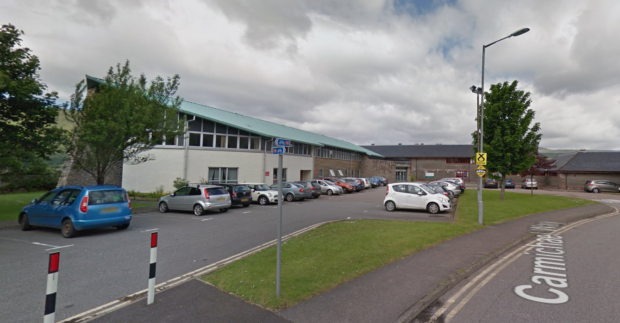 A £500,000 project to tell the story of the west coast has been launched by Lochaber's college.
Stories from 20 destinations around the west coast are to be brought to life under a brand new digital scheme by West Highland College UHI.
The project, entitled Coast That Shaped The World, is part of a new £5million Scottish programme of projects to invest in the Highlands and Islands to provide opportunities for visitors to take in natural and cultural heritage assets.
Funding grants from Scottish Natural Heritage's Natural and Cultural Heritage Fund and Caledonian MacBrayne, matched by a donation by the college itself, has given the project a value of more than £500,000.
The project will gather stories from people within the communities with the hope of attracting people to less-visited areas on the west coast.
The overall aim of the project is to help sustain local communities and businesses alongside protecting and sharing the rich natural and cultural heritage of west coast communities.
Sara Bellshaw, senior innovation manager at the Centre for Recreation and Tourism Research, who will oversee the project, said: "There are a plethora of stories to be told and interpreted linked to the cultural heritage and spread of communities across the west coast, directly related to the maritime environment.
"The project will create a repository of important and influential narratives, helping to both keep these important oral, written and visual artefacts alive and to unearth hidden gems that risk being lost."
Materials such as music, film, images and artwork will be included to share the theme of stories covering the Gaelic language to Viking trading posts, as well as world-famous investors and departure points for mass emigration.
Ms Bellshaw added: "Sharing these stories will help visitors understand the culture and traditions of local life and what has made the place and community they are visiting what it is today.
"Combining these stories with practical visitor information aims to enhance the visitor experience along the west coast."
Andrew MacNair, Head of Marketing at Caledonian MacBrayne said: "So many people have seen the potential of themed years, particularly Year of Coast and Water but this project stands out as being one of those with a real lasting legacy.
"We are constantly reminded about the amazing tales and stories of the wonderful places on the network we serve and through this project we can help share these with a far wider group of people"
The project runs until June 2022 alongside the 2020 Year of Coasts and Waters and the 2022 Year of Storytelling.