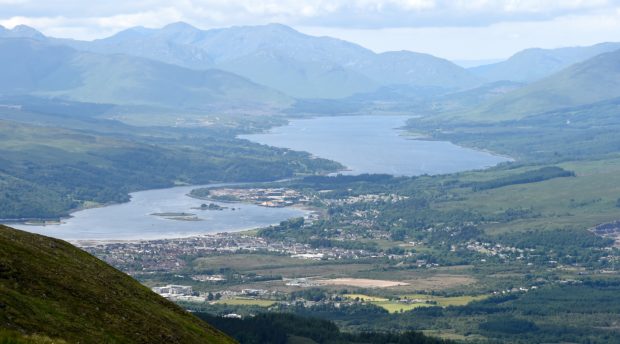 Plans worth almost £14m to improve active travel routes for residents in Fort William have been approved by Lochaber councillors.
The updated Fort William Active Travel Masterplan identifies specific actions and estimated costs to improve active travel routes in and around the town.
Active travel networks are aimed at those who walk, wheel or cycle.
The action plans will serve as a framework for future investment and new development.
Latest government policies want to see walking, wheeling and cycling at the top of the sustainable transport hierarchy.
Richard Gerring, Highland Council transport planning manager said: "There are many benefits of active travel.
"It is good for individual health and can reduce national health spending, it is a cheaper form of transport, can help the shift to low carbon travel, improve air quality and can produce an increase in productivity and footfall in town centres and other locations.
"The approval by the Lochaber councillors means there is now a strategy in place to enable the council, Transport Scotland and others to take forward the adopted sustainable transport hierarchy now adopted within the National Transport Strategy".
Fort William's identified Active Travel Network consists of seven key routes, and the report identifies specific interventions and estimated costs to improve these routes for pedestrians and cyclists.
Route 1 – Fort William Spine Route (est. £3,768,214)
Route 2 – Torlundy Spur (est. £115,092)
Route 3 – Retail Park Links (est. £401,264)
Route 4 – College Link (est. £380,160)
Route 5 – Caol Links (est. £962,041)
Route 6 – Upper Achintore Links (est. £844,632)
Route 7 – Outer Orbital Route: A82 and A833 (est. £7,171,668)
A summary of the Fort William Active Travel Masterplan can be viewed on the Hitrans website and  the council web site.