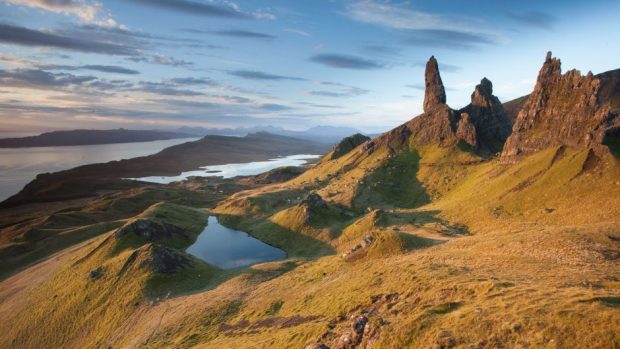 Plans for 54 affordable homes on Skye have been welcomed by Highland councillors keen to meet growing demand for accommodation.
Lochalsh and Skye Housing Association (LSHA) outlined plans for the homes at Campbell's Farm, on the southern edge of Broadford.
The development will include a mix of detached family properties, semi-detached houses, terraced units and cottage flats.
The planning in principle application was submitted to Highland Council in December, at a time when more than 1,000 people were on the island's growing housing register.
During a meeting of the North planning committee in Inverness, councillors said they would welcome the addition to the Highlands.
Skye councillor Calum MacLeod said: "I am really pleased, particularly with the offer of extra bus stops, a pedestrian crossing and an improved new route for children getting to school.
"The recreational aspects are also exciting, with a link to the low mile walk proposed.
"It will encourage families into the area and it's good to see it working in tandem with the much overdue Broadford Primary."
Following full planning approval, developers are hopeful they will have the first phase of construction underway by summer, at a budget of £4.5 million.
Development officer John Lamont said: "We are extremely pleased that our planning in principle application passed for a total of 54 homes for affordable rent at Campbell's Farm in Broadford, Isle of Skye.
"It is our intention that this latest development is built out over three separate phases, the first of which will be Phase 4A, comprising 24 homes for affordable rent."