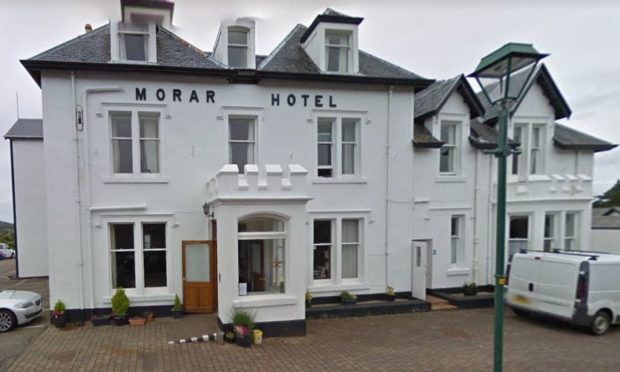 It is an area these days better known for its connections to Harry Potter and the Hogwarts Express.
But an old Highland station hotel's links to one of Britain's greatest composers has been formally recognised – 80 years after his last stay.
The British Music Society campaigned for an official commemorative plaque to be erected at the Morar Hotel where Sir Arnold Bax stayed for many winters.
The scheme is run by Historic Environment Scotland which has now conferred a bronze plaque.
Bax, who died aged 69 in 1953, was best known for his orchestral music.
Scottish composer Sir James MacMillan, who backed the plaque campaign, wrote: "Bax's music is evocative and powerfully impressionistic.
"A memorial plaque would be a significant cultural marker for the Morar Hotel and Scotland's tourism industry generally."
HES said:"Our Commemorative Plaque Scheme celebrates significant people by erecting plaques on the buildings where they lived or worked.
"The scheme celebrates the link between person and building and emphasises the social and human element of local architecture.
"A building can say a great deal about the character of the person who inhabited it. It can confirm assumptions or come as a complete surprise, casting a new light on the person concerned.
"Anyone whose life and achievements have made a significant difference to Scotland and its people will be considered for the scheme."