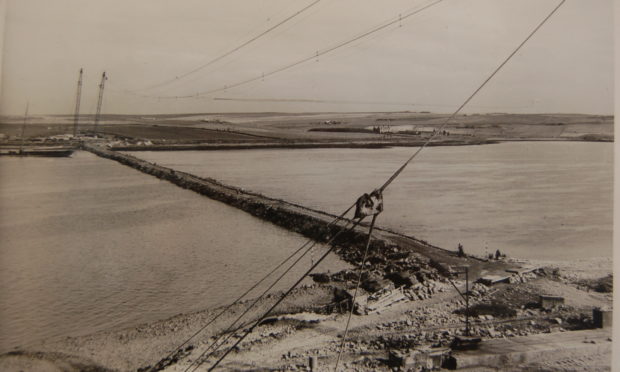 The landmark Churchill Barriers have been given a new accolade to mark the remarkable civil engineering feats on the 75th anniversary of their opening.
The Transport Trust has awarded a Red Wheel heritage plaque to the four causeways which were built as a result of a wartime tragedy and remain part of Orkney's lifeline transport network.
The sinking of HMS Royal Oak by a German submarine in Scapa Flow in October 1939 with the loss of 833 lives prompted then First Lord of the Admiralty, Winston Churchill, to order the building of a series of causeways to block off the eastern approaches to the naval anchorage.
Work on the barriers began in May 1940, the bases using 250,000 tonnes of broken rock, and at its peak the project had a labour force of more than 2,000.
Nearly half of that was provided by Italian prisoners of war who were accommodated in camps in the islands.
The barriers have since become as popular with visitors as some of the ancient historic monuments in Orkney, while a number of the prisoners also turned a Nissen hut into the now world famous Italian Chapel, one of Orkney's leading tourist attractions.
The barriers opened on May 12, 1945, four days after VE Day, and formed a roadway connecting the islands of Lamb Holm, Glimps Holm, Burray and South Ronaldsay.
Civil Engineer John M Andrew, an expert in the building of the barriers, said: "The design and construction of the Churchill Barriers – undertaken to close off the eastern entrances to Scapa Flow, the home base for the Royal Navy's Home Fleet – between May 1940 and September 1944, was one of the most significant and complex civil engineering achievements of the 20th century, more so considering it took place during World War II.
"The opening on May 12, 1945 marked the completion of the project and with the country at peace following six years of conflict, Orkney was provided with a much needed infrastructure improvement that remains as significant today as it did in 1945."
A planned ceremony to mark the unveiling of the new plaques had to be postponed during the coronavirus restrictions along with other events planned by local group Another Orkney Production. They will now be held at a later date.
Andrew Drever, councillor for East Mainland, South Ronaldsay and Burray, said: "Orkney is as thankful today as it was 75-years ago, to have the Barriers connecting South Ronaldsay and Burray with the Orkney Mainland.
"They provide the vital daily route for many people for work, education and supplies."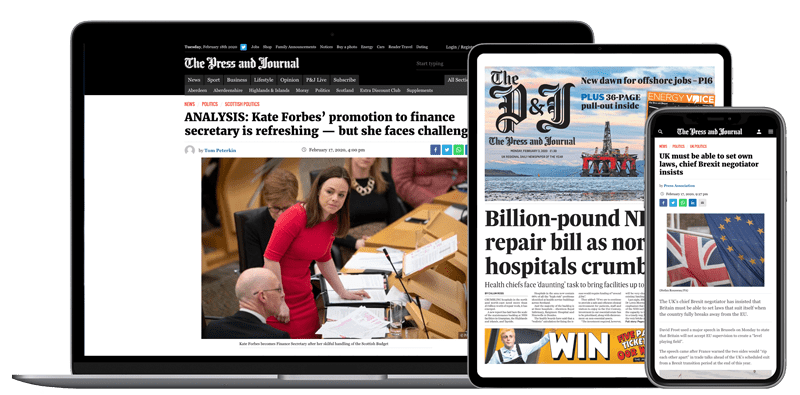 Help support quality local journalism … become a digital subscriber to The Press and Journal
For as little as £5.99 a month you can access all of our content, including Premium articles.
Subscribe