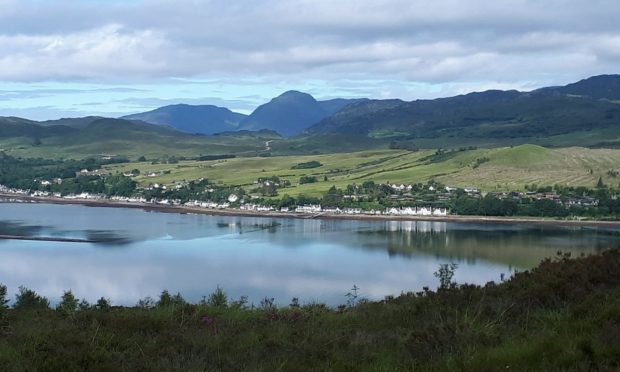 Two major projects worth a combined £6 million have been launched in the Highlands.
A £5m water treatment works is now serving 1,100 Scottish Water customers in Lairg and its surrounding townships after an innovative approach allowed it to be brought online during the pandemic.
Work is also under way on a £1.2m project to upgrade the electricity network for 600 homes and businesses in Wester Ross.
The commissioning of the Lairg facility would normally have required a number of people from Scottish Water and its supply chain to be on site.
But just one engineer from contractor RSE (Ross-shire Engineering) carried out the necessary tests, while other members of the team watched via video link.
A new approach to training for the team running the site was also required, with initial familiarisation carried out via videos and training manuals, followed by socially distanced one-to-one training on site.
The facility had been tested at RSE's factory in Muir of Ord last year and transported by road to the site at Savalbeg.
And the treatment plant was close to completion in March when lockdown restrictions were introduced.
Project manager Graeme Campbell, from Scottish Water's alliance partner ESD, said: "This project is vital for securing the future of Lairg's water supply, so when the Covid-19 restrictions came into place we had to think differently to ensure the plant could be commissioned and start to serve the local population, while also keeping everyone safe."
Scottish Water treatment operator John Anderson, who is part of the team running the new plant, also helped operate the previous facility which opened in the 1990s.
He said: "While I'll miss the old plant in a funny way, it had really come to the end of its operational life and this new plant will make things a lot easier for us, while continuing to ensure customers in Lairg receive a reliable supply of clear, fresh and great tasting drinking water for many years to come."
Meanwhile, investment by Scottish and Southern Electricity Networks (SSEN), includes the construction of a new indoor electricity substation to replace an outdoor facility.
The development will boost the resilience and strength of power supplies around Lochcarron.
The six-month programme of works will also include the installation of a new underground cable along the A896 trunk route, and removing the overhead power line through the Tullich Industrial Estate and replacing it with underground cable.
Nik Wheeler, head of SSEN's Highlands and Islands region, said: "Our Highland region covers some of the most remote and rural locations the country has to offer, and our role as a responsible network operator is to ensure homes and businesses have the power they need, both now and in the future."