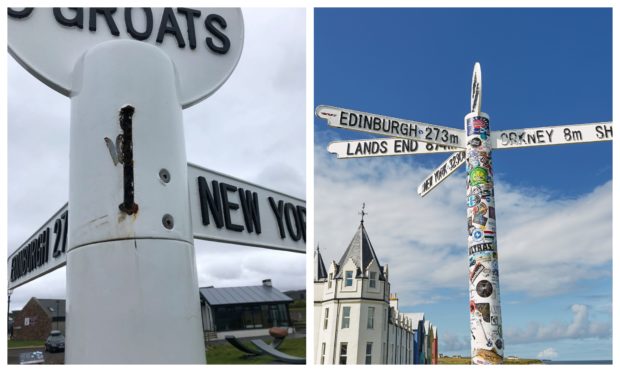 A fundraising campaign has been launched to repaint the world-famous John O'Groats fingerpost sign after it was damaged by visitors.
Glen Moyer is seeking to raise £300 to fund the repairs to the landmark sign.
The damage, believed to have been caused by visitors scaling and swinging on the sign, came following major refurbishment just earlier this year.
Writing on his fundraising page, Mr Moyer said: "I visited the site just last summer and with a passion for Scotland I want to help see the damage repaired.
"All funds raised will go directly to the John O'Groats Development Trust and any additional funds raised will be used for other community projects."
Earlier this week, the trust said while it was delighted visitors were flocking to the area and boosting the economy, the influx had brought "challenging issues.
Images appeared on social media of visitors swinging from the Orkney fingerpost sign, and hand gel dispensers have also been damaged.
The damage is believed to have been caused between 5am and 7.30am on Tuesday.
Andrew Mowat, treasurer of JOGDT and operator of the Seaview Hotel, urged people not to swing on the sign, warning it was a "solid lump of steel" that could cause real harm if if lands on someone.
Donations are already flooding in to Mr Moyer's JustGiving page.
One supporter said: "Well done Glen. I love the idea of giving a little back to support the places we visit, especially when they need it most.with supporters saying they are happy to."
Another said he was happy to support the cause, adding: "Loved seeing this iconic bit of Scotland on the way back from Orkney last year."
Donations can be pledged on JustGiving here.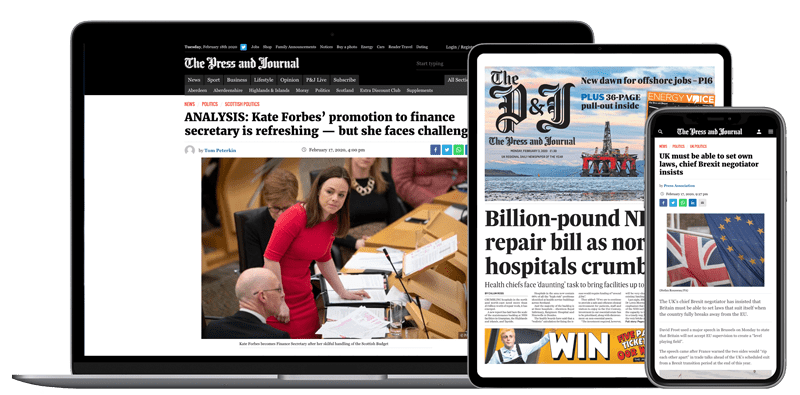 Help support quality local journalism … become a digital subscriber to The Press and Journal
For as little as £5.99 a month you can access all of our content, including Premium articles.
Subscribe