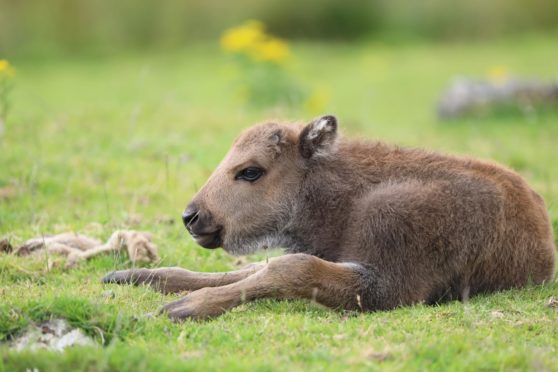 A European bison calf has become the latest arrival at the Highland Wildlife Park.
Delighted keepers said hello to the youngster – who is already happily running with the herd at Kincraig – just days after owners The Royal Zoological Society of Scotland reopened the doors to visitors.
The calf – a boy – is to be named in the coming weeks, with the team pledging to carry on their tradition of naming members of the bison pack after Scottish glens.
Becky Pink, animal keeper at the Highland Wildlife Park, said: "We were so happy to see mum Isla and dad Tomek welcome a calf.
"Our new arrival is doing well and can be spotted running around with the herd in our main reserve."
European bison have been brought back from extinction in the wild thanks to the success of rewilding and reintroduction projects.
Ms Pink added: "We currently have one of the largest European bison herds in the UK and they play an important role in supporting reintroduction efforts for the species in mainland Europe.
"Last year, two of our females were released in northern Spain, with one giving birth earlier this year."