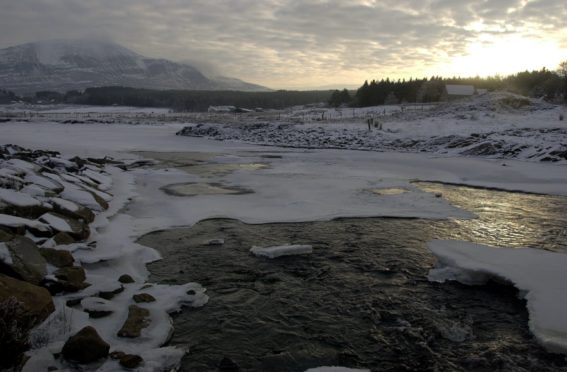 A Highland village has recorded Scotland's coldest September temperature in more than 20 years.
Altnaharra in Sutherland recorded an overnight temperature of -5C, its lowest recording since spring.
The previous September low was set in Boultenstone, Aberdeenshire in 1997.
The news was confirmed on social media this morning by BBC weather presenter – and former senior meteorologist with the Met Office, Matt Taylor.
Scotland has just had one of its coldest September nights in the last 20 years, with MINUS 5.0C at Altnaharra. pic.twitter.com/PR31Io64WP

— Matt Taylor (@MetMattTaylor) September 24, 2020
Altnaharra was far from the only location waking up to a frost across the north and north-east of Scotland this morning.
Nearby Kinbrace recorded a temperature of -4.3C, while Tulloch Bridge in Lochaber dipped to -3.7C.
Further east, Braemar reached -1.3C overnight.
#Scotland has woken to a fairly widespread #frost this morning. Here are some of the coldest spots first thing pic.twitter.com/MCdkAEJyrW

— Met Office (@metoffice) September 24, 2020
Altnaharra is no stranger to cold temperatures during the winter, it jointly holds the record for lowest ever temperature set in the UK.
The mercury dipped to -27.2C on December 30, 1995, matching readings recorded at Braemar on February 11, 1895 and January 10, 1982.
Did you notice how cold it was this morning?

Last night the temperature fell to -5.0°C at Altnaharra, making it the coldest September night in the UK since 1997 🥶

The record minimum temperature for September is -6.7°C, recorded in Dalwhinnie on 26th September 1942 🌡️ pic.twitter.com/algWQ4xPJN

— Met Office (@metoffice) September 24, 2020
The record minimum temperature for September in the UK is -6.7C, recorded in Dalwhinnie in 1942.
With some sunny spells on the horizon later today and higher temperatures forecast for the rest of the month, it's looking unlikely that the village will set any more records in September.
A spokesman for the Met Office said: "We are in a cold phase at present squeezed between two warmer air masses.
"It's possible that we may see other station September records, but I'm not confident that we'll see Altnaharra's record broken again."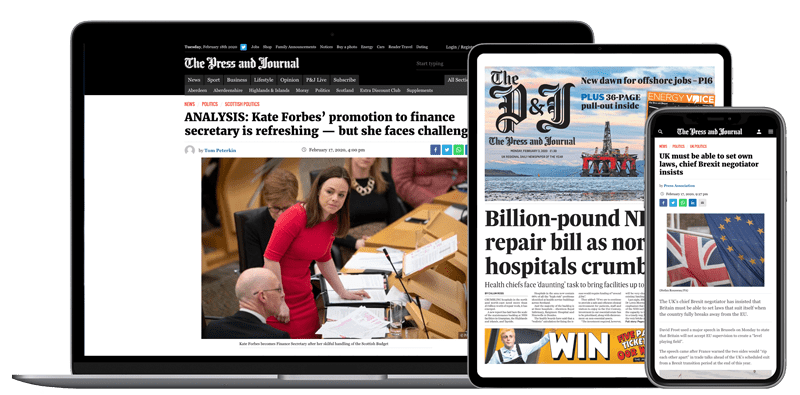 Help support quality local journalism … become a digital subscriber to The Press and Journal
For as little as £5.99 a month you can access all of our content, including Premium articles.
Subscribe