New water works come on stream for Harris communities
By
John Ross
October 24, 2020, 7:42 am
A new water treatment works delivered by sea to an island beach has begun serving three communities where it could help with future development.
It marks the completion of a £4.5 million project by Scottish Water to provide a single, improved water supply for Gobhaig, Bedersaig and Huisinis in Harris.
The new modular plant was manufactured by RSE (Ross-shire Engineering) in Muir of Ord.
Before its arrival at Huisinis Beach last July, it was transported by road to Kishorn in Wester Ross and taken on a specialised barge across The Minch and through the Sound of Harris.
Final commissioning work was held up during lockdown, but was able to resume in the summer.
Scottish Water's project manager Kathy Auld said: "Completing commissioning safely and with care during the Covid-19 pandemic has involved significant challenges.
"We are very grateful to the local community, the North Harris Trust and our supply chain partners for working with us to enable this major milestone to be achieved."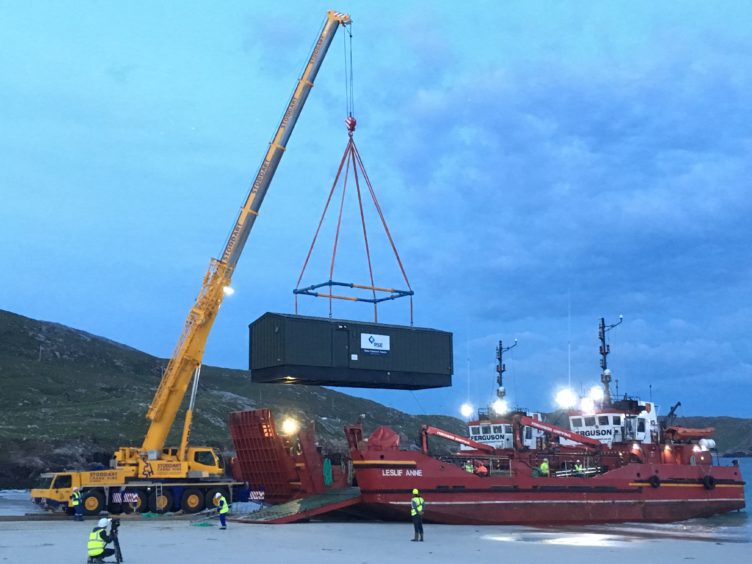 Calum Mackay, chairman of community landowner the North Harris Trust, said supplies for Gobhaig and Huisinis have struggled to meet demand in recent years and the new plant will ensure a more reliable, secure and sustainable service, while bringing mains water to Bedersaig for the first time.
He added: "The new and improved water supply creates an opportunity for much needed housing and small business developments to take place, building on the work the trust has already delivered."