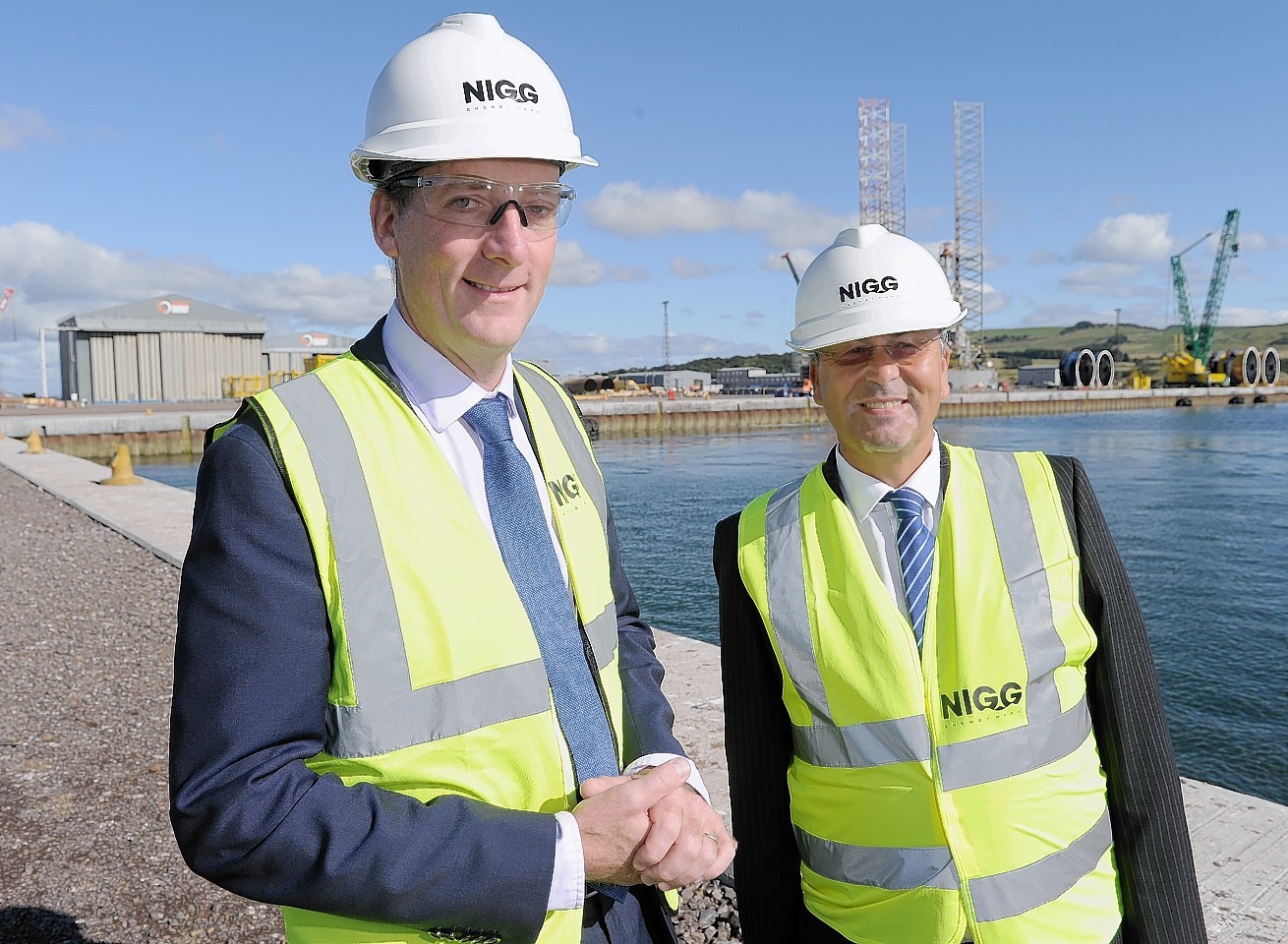 A multimillion-pound investment at the Nigg energy park in the Highlands could create thousands of jobs, restoring the site to its bustling 1970s heyday.
New contracts are being sought by the Global Energy Group for the Easter Ross yard, which yesterday opened a giant new quay for business.
The energy park's owners revealed they had held private discussions with prospective clients during the three years that the project took to come to fruition.
Group chairman Roy MacGregor confidently forecast that "there will be some good news on jobs in the not too distant future".
Aided by £3.7million of public money from development agency Highlands and Islands Enterprise, Global's new 3,280ft deepwater space offers a expanded facilities for oil and gas work and the burgeoning renewables sector.
The £25million cost of the new quay and extensive refurbishment of an existing one takes the group's total investment at Nigg to more than £45million since it took over three years ago.
Asked how many jobs it could create at the former fabrication yard, Mr MacGregor said: "It could be anything.
"At peak (in the 1970s), there were 3,000 people here; today we have 900. I would like to think it could go back to 3,000 – there is the potential.
"It will be different and the industry will change and we've got to adapt to the needs of that industry.
"Even if oil gets back to $70 (per barrel), we'll have to think of new ways of doing things."
He acknowledged that while oil and gas remain crucial to the north economy, the focus was inevitably switching to renewable energy technologies.
There was added excitement at Nigg yesterday as the energy park also hosted the first Oil and Gas UK fabricators forum in the Highlands.
Andy Samuel, chief executive of the recently-established Oil and Gas Authority regulator, hailed the facility "one of the finest in the world" as he officially opened the new quay.
He said: "This gives every chance for maintaining and growing the excellent workforce here.
"Roy is keen to keep quality. So, for him, it's not a kind of numbers growth game, it's a quality game and a sustainable game, and I think that's entirely right."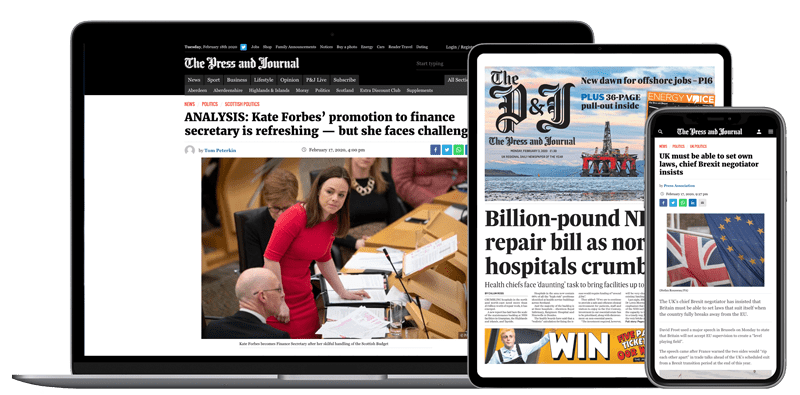 Help support quality local journalism … become a digital subscriber to The Press and Journal
For as little as £5.99 a month you can access all of our content, including Premium articles.
Subscribe