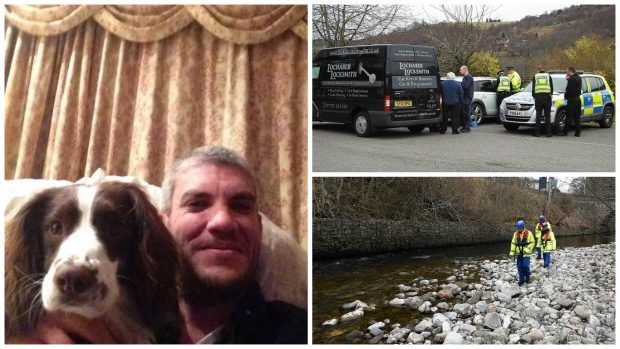 Police have found a jacket belonging to a businessman who is missing in the Highlands – and are investigating a possible sighting of him on the Great Glen Way.
Jason Gates, a 36-year-old from Portsmouth, had been on a holiday in the north before he was reported missing last Thursday.
He was staying in Aviemore with his treasured pet spaniel Max, but before his disappearance emerged last week, the dog was caught by police after it killed sheep while running loose.
They traced it back to Mr Gates using its microchip, but concerns began to grow when the accountant's mud-splattered Audi Quattro was found in the centre of Drumnadrochit.
Police revealed yesterday that a man matching his description was seen on the Great Glen Way, near the Abriachan woodlands car park, on Sunday afternoon.
The force urged anyone who was in the area and may have also seen Mr Gates to get in touch.
He is 6ft 3in, slim build with short grey hair, dark clothing and walking boots.
A jacket has also been found to the west of Drumnadrochit, close to where Max the dog was located, and has now been identified as belonging to Mr Gates.
Speaking before the latest developments emerged, Chief Superintendent Julian Innes told the Press and Journal that the disappearance was "out of character".
He said: "Initially we went to the media to identify the owner of the dog that attacked the sheep. Very quickly we became aware of the fact that the owner, the missing person, and the dog had been separated.
"This is completely out of character for the individual. He loves his dog. The information we get from the family is that this is unusual behaviour – they can't see any set of circumstances where he would be content with leaving his dog in a public space.
"I can see the family are clearly concerned that they haven't heard from him. We too, ourselves, are concerned, because if the family are telling us he's joined at the hip with this animal, and they are not together, we are genuinely concerned."
Mr Innes said searches were continuing.
"Based on specific specialist's advice with this type of circumstance in other parts of the country, we are concentrating our search to a 14,000m radius around where the vehicle was found," he said.
"These searches continue and we're very grateful with the public support on that, and our other partners. Our hope is that we can locate him quickly."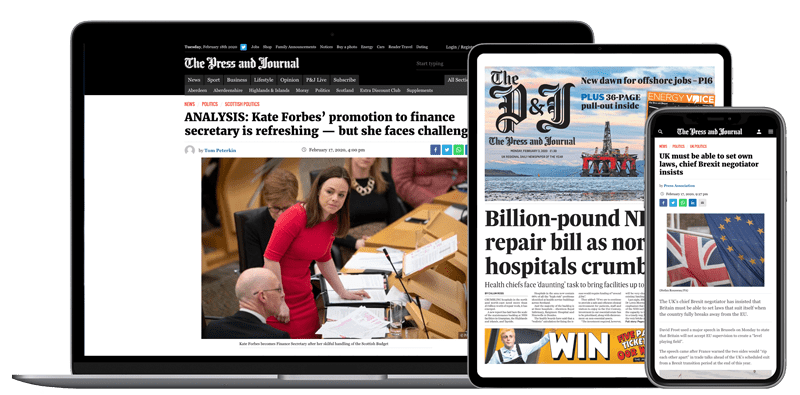 Help support quality local journalism … become a digital subscriber to The Press and Journal
For as little as £5.99 a month you can access all of our content, including Premium articles.
Subscribe