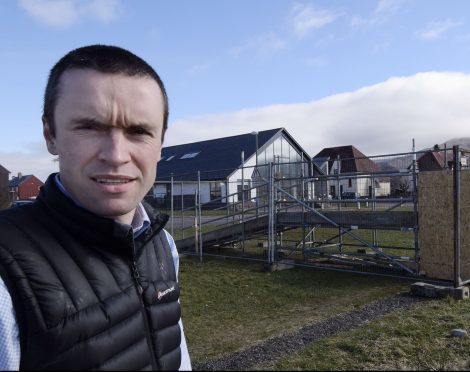 The height of a proposed wall to protect a Lochaber community from flooding is to be halved so locals can retain their picturesque views for a bit longer.
The new lower flood defences would be able to cope with a one in 200 year flood event at Caol and Lochyside, near Fort William, but would not protect them against the potential impact of climate change.
Originally, an embankment with a wall on top was planned, but this has been reduced to an embankment, with no wall, following objections from local people.
The embankment will now be about 3ft 3ins above the existing ground level along Erracht Drive, instead of more than 6ft with the wall.
However, the wall may still have to be built if sea levels rise significantly over the next few decades due to climate change.
The announcement was made at a public question and answer session in Caol with Garry Smith, who is the principal engineer for the project design unit of Highland Council's development and infrastructure department.
It followed an exhibition in Caol last month, which included a mock-up of the flood embankment and wall showing the proposed height.
Councillor Ben Thompson, Caol and Mallaig, pointed out that the council had listened to local views and the flood defences would now be about half the height they were going to be, with a walkway along the top.
He said: "I think this is a good compromise, but there is a risk of climate change happening more quickly than we might expect."
Caol Community Council chairwoman Jane Young said the council was delighted that 26 local people turned out for the question and answer event.
She said: "It was great to see so many people coming along and getting actively involved in things that are concerning the community so we can feel that we are being listened to and that the outcome will be what is best for the community."
A Highland Council spokeswoman confirmed that the original scheme design was based on a standard of protection equivalent to a one in 200 year event with an allowance for climate change.
She said: "The area on Loch Linnhe can be subject to significant tidal surge and wave action when combined with the prevailing tidal conditions."
She added that the additional wall on top of the embankment would be considered again during future planned reviews of the flood defence.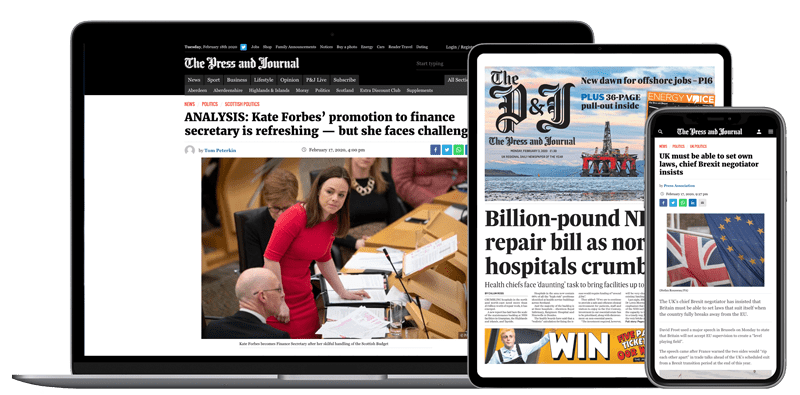 Help support quality local journalism … become a digital subscriber to The Press and Journal
For as little as £5.99 a month you can access all of our content, including Premium articles.
Subscribe