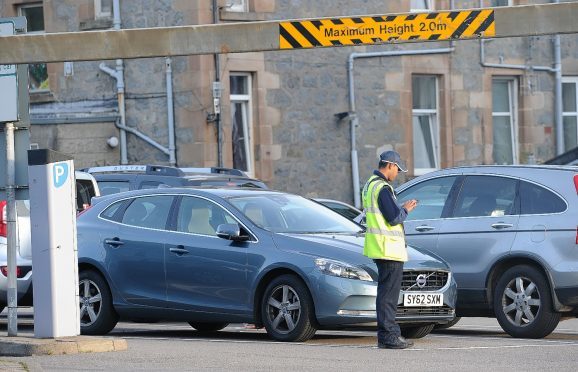 Plans to launch a team of parking patrollers in the Highlands have been delayed by at least six months – leaving just two traffic wardens to cover the entire region.
The local authority had targeted this month for the official creation of a 13-strong service to enforce parking regulations.
However, the Press and Journal has learned Highland Council officials have still to submit a final application to the Scottish Government.
The process normally takes about six months to complete after the application has been lodged, meaning the new service will not be introduced until October at the earliest.
Inverness Central councillor, Donnie Kerr, raised concerns last night the team would not be in place for the summer tourist season.
He said: "I think they could be pushing it even to get it into place by October. All we've been told is there's a delay.
"It's a delay we could do without. In the summer, the volume of traffic here goes through the roof, with the tourists.
"It's not just here in Inverness, it's Dingwall, Nairn – the Highlands in general are very dependent on tourism.
"I am getting comments from shopkeepers, who are having to put cones out to protect their loading bay or a car will park in it.
"I will be pushing for an update to explain why there has been this sixmonth delay."
The new team will cost £550,000 to create, and will include a parking supervisor, 10 parking enforcement officers and two parking attendants.
The police still employ two traffic wardens for the Highlands, but the service is to be "decriminalised" and taken over by the council.
Local authorities have been able to apply for the powers since 1997, and many councils have been running their own services for several years.
A spokeswoman for Highland Council said the Scottish Government had confirmed the process would take another six months.
A Transport Scotland spokeswoman said: "We have been working with the Highland Council in developing their draft application for decriminalised parking enforcement.
"Once a final application has been submitted to us, and Scottish Ministers are satisfied with the proposals, the process normally takes six months to complete, which allows for a statutory consultation period of 12 weeks."