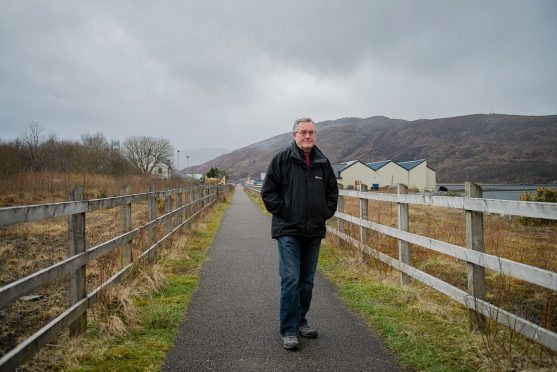 Caol Community Council is calling for local communities to come up with a new plan instead of the proposed Caol Link Road, which is estimated to cost between £35million and £50million.
Members believe there are problems with the existing plan and pointed out that there was no sign of the funding being available in the foreseeable future.
The proposed link between Inverlochy and Blar Mhor on the A830 Fort William to Mallaig road would bypass the busy A82 Inverness to Glasgow trunk road to improve traffic flow on the A82.
Details of the proposed road – known as the Caol Link Road – are included in the transport background paper accompanying the West Highland and Islands Local Development Plan (WHILDP).
Caol Community Council vice chairman John Gillespie criticised the current road system in Fort William, pointing out that there was only one road in and out of the Lochaber town.
He said: "If we have a problem on that road, it causes tail-backs – for over an hour.
"We need something, but I don't thing the plan they have got at the moment is the right one.
"I think some of the communities here should get together and come up with something that's a bit better."
"There's no point having something on the plan if you know there's not going to be any money for it and you know there will be problems with it."
He explained that the problems included a "pinch point" at Moss Road, complications caused by the planned Caol and Lochyside flood prevention scheme and the need to extract peat across Blar Mhor.
And the community council is urging local people to go along and make their views known at an informal drop-in event being held as part of the council's consultation on the local development plan in Fort William Council Chambers on Wednesday from 2pm to 5pm.
Councillor Brian Murphy, Fort William and Ardnamurchan, said: "I think there's a need for a solution to the problem of congestion on the A82 between Fort William and Lochy Bridge.
"We need an options appraisal to look at all the possible solutions, but the link road is the best solution I've seen so far."
A Highland Council spokeswoman said the consultation provided an opportunity for people to tell the local authority what they thought about local issues and projects and to influence the content of the final plan.
She said: "Any comments, ideas or alternatives should be raised to us through the consultation."