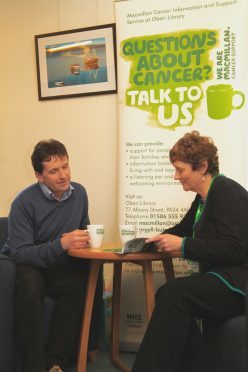 A new service providing information and support for people affected by cancer will be officially opened in Oban Library.
The opening takes place on Monday June 20 by Provost Len Scoullar and Brendan O'Hara MP for Argyll and Bute.
The Macmillan Cancer Information and Support Service has developed in partnership with Macmillan Cancer Support, Argyll and Bute Council, NHS Highland, and Argyll and Bute Third Sector Interface to provide much needed support for people with cancer, their families and carers in the area.
The service is run by a group of specially trained volunteers who can provide one to one emotional support, guidance with information materials on various aspects of cancer and its treatment, or simply a listening ear.
As well as specialist cancer information and emotional support, the service can signpost people on to other specialist services, including financial advice, walking groups, and local support organisations. People accessing the service can use the dedicated drop-in area or a more private room. The drop-in runs on Wednesdays from 2.15pm to 4.15pm in Oban Library.
Elspeth Atkinson, Director of Macmillan Cancer Support in Scotland, said: "A cancer diagnosis brings with it all kinds of questions and uncertainty for patients, their families and friends. Being able to access information and emotional support at this stressful time is vital and we know from the success of similar services in libraries that people appreciate local easily accessible services.
"It is thanks to the hard work and dedication of our supporters in Argyll and Bute who raise so much money for us that we are able to establish such a vital service. Macmillan believes that no one should face cancer alone and the continued support from people locally will help us to ensure that no one does."
Argyll and Bute Council's Provost Len Scoullar said: "Oban Library has been chosen as the location for this service as it is a popular source of community information, is open outside of office hours, and is free to use."
To find out more about the project, or if you are interested in volunteering, contact Deirdre or Chris on 01586 555932, or email macmillan@argyll-bute.gov.uk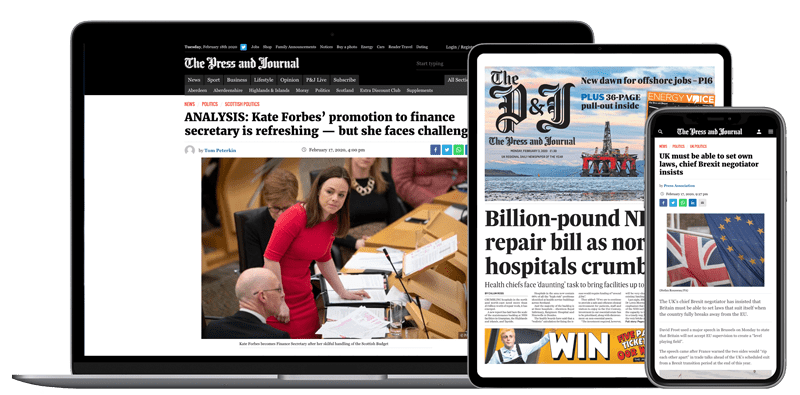 Help support quality local journalism … become a digital subscriber to The Press and Journal
For as little as £5.99 a month you can access all of our content, including Premium articles.
Subscribe