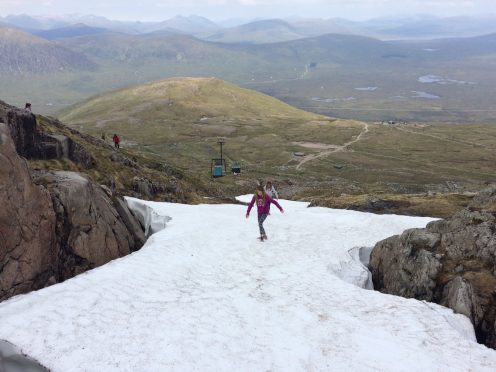 A Highland mountain resort is confident it will have enough snow for its traditional midsummer ski at the weekend.
Recent warm weather has put paid to hopes that the popular event at Glencoe Mountain Resort in Lochaber would be like last year, when there were still complete runs.
But managing director Andy Meldrum said there would still be plenty of snow for skiers and snowboarders on Saturday.
He said: "It looks like it's going to be a more normal midsummer ski this year with the Main Basin run now broken in three places.
"But there are still some large patches to play on and, if the weather is good, it should still be a great day out.
"The biggest patch is currently about 200-300m (219-328yd) long and, because the snow fills in the gullies, there's still a snow depth of 3-5m (10-16ft)."
Mr Meldrum explained that the resort had held a midsummer skiing event ever since it opened in 1956 and he believed it may have started before that.
It is traditionally held on the Saturday before Midsummer Day, which is on Friday June 24.
Mr Meldrum said: "Last year, we had about 100 skiers, boarders and other people and we're hoping for a good turnout this year.
"We're also hoping for sunshine on Saturday."
Anyone wanting to take part should meet in the base station cafe at 9am for breakfast.
The Cliffy ski lift will run at around 10am, for just long enough to get everyone up nearer the snow. Visitors will then have to walk to the snow patches.
Mr Meldrum said the normal plan of action was to head to the Main Basin to build some features to play on.
Later in the day many people traverse round the mountain to check out the patches on the Spring run or the Flypaper.
He added that the snow would not be groomed and there would be no ski patrol around so skiers and boarders needed to be self-sufficient.
The event follows a good wintersports season in Scotland during which the country's five mountain ski resorts attracted a total of more than 200,000 visits by skiers and snowboarders, generating almost £21million for the Scottish economy.
A late start to the season meant numbers were down on 2014/15.
However, Ski-Scotland, the marketing partnership that promotes snowsports in Scotland, said they were better than expected.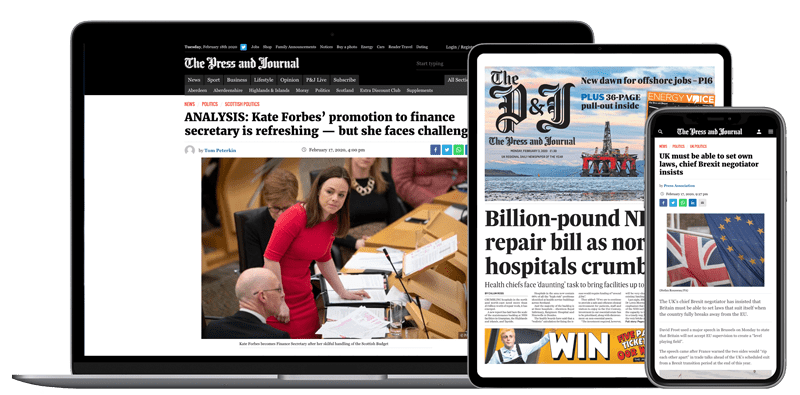 Help support quality local journalism … become a digital subscriber to The Press and Journal
For as little as £5.99 a month you can access all of our content, including Premium articles.
Subscribe