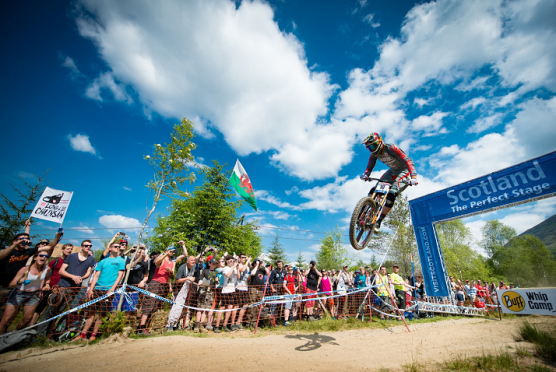 Dates have been announced for next year's UCI Fort William Mountain Bike World Cup, just days after celebrating a record breaking 2016 event.
More than 22,000 fans were drawn to the Highlands for the 15th annual festival of daredevil cycling competition held at the Nevis Range earlier this month for the only UK leg of the UCI Mountain Bike World Cup.
Taking place on the tough slopes of Aonach Mor and the Nevis Range, riders and fans enjoyed glorious sunshine on a weekend of mountain bike action that saw Briton Rachel Atherton and South African Greg Minnaar storm to victory respectively in the women's and men's finals.
About 8,300 fans watched the downhill qualifying on June 4 – up 23% on last year's weather-affected opening day.
The record for a single day attendance was well beaten on the Sunday when 10,800 fans crammed into the Nevis Range finish arena.
The organisers, Rare Management, confirmed yesterday (TUES) that the competition would return to the Highlands on June 3 and 4 next year.
Spokesman Mike Jardine said: "This year's world cup surpassed all of our expectations thanks to the biggest ever crowds, emotional farewells, stunning gravity action and of course the glorious weather.
"The event is a huge celebration of a sport that continues to grow in popularity thanks to the success of home grown riders such as Rachel Atherton who won her third Fort William World Cup title at the event.
"We're thrilled by the number of fans from around the world who came out to support all of the elite riders and make 2016 the best we've ever experienced in 15 years."
More than 250,000 fans have descended on Fort William since the UCI Mountain Bike World Cup came to the Highlands 14 years ago, injecting an estimated £33million boost to the region's economy since 2002.
Peter MacFarlane, managing director at the Nevis Range, said: "We were delighted to welcome so many mountain bike fans to the Nevis Range.
"Not only did we see record numbers of spectators over the weekend but we also had a record number of enthusiasts stay on beyond the weekend to test their skills on the downhill track when it reopened to the public."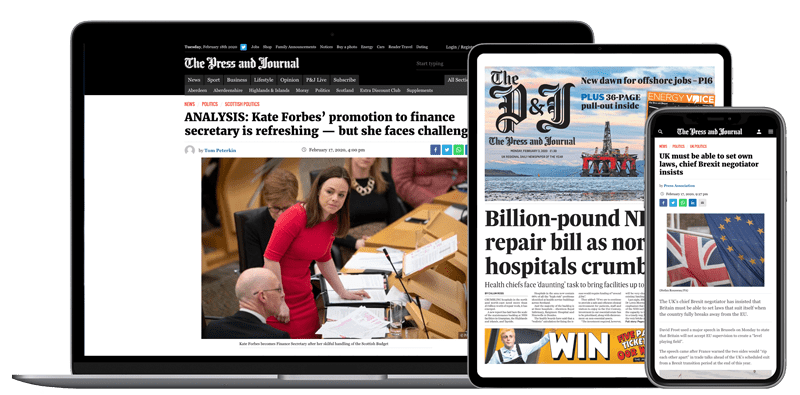 Help support quality local journalism … become a digital subscriber to The Press and Journal
For as little as £5.99 a month you can access all of our content, including Premium articles.
Subscribe