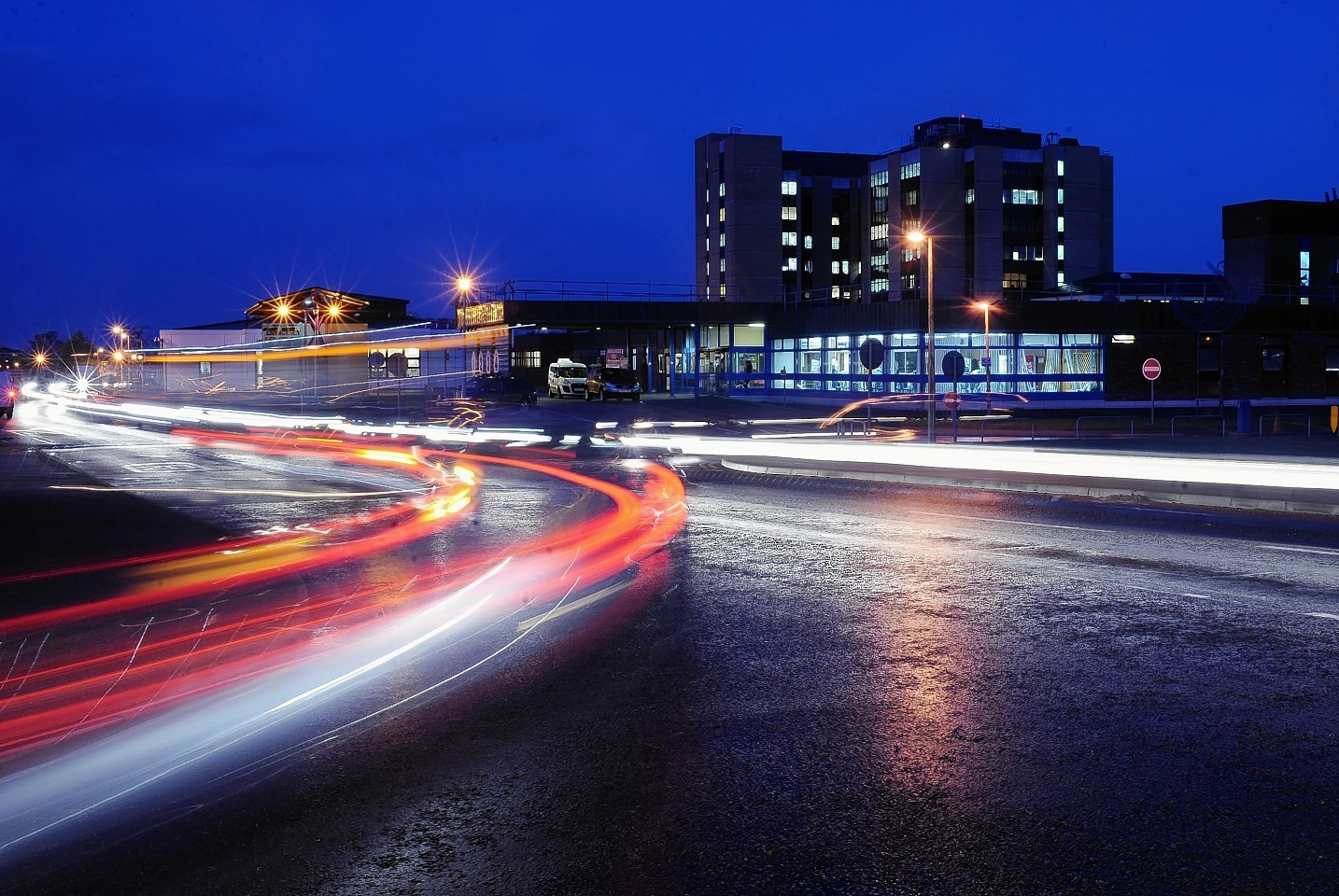 Inspectors found bloodstained theatre tables and heavily contaminated bins in an unannounced visit to Raigmore Hospital, a report has revealed.
NHS Highland's flagship hospital has been given just days to improve conditions after the inspection of its wards and theatres revealed bloodstained equipment and poor hygiene.
The inspectors' report on Raigmore Hospital in Inverness, which was published yesterday, says they discovered blood on theatre tables that had supposedly been cleaned and on items used to position patients.
They also found one cloth being used to clean multiple items of equipment and dust on pendant lamp arms, anaesthetic machines, shelving and cupboard tops in the theatre department.
A sharps bin heavily contaminated with blood was found unsafely stored on top of a stack of glove boxes in the sluice of the labour ward.
Further worrying discoveries included breast milk expressing equipment being used by multiple mothers without changing the filters, which could lead to a risk of cross-infection.
A fridge used for storing fresh expressed breast milk was found to have been at the wrong temperature for three months.
And dirty linen had been left in the labour ward after it was prepared for the next patient.
Last night, health bosses pointed out that the hospital had received good feedback in some areas, and insisted they already made some improvements.
The Healthcare Environment Inspectorate report related to an unannounced inspection visit to the hospital on May 25 and 26.
Interim director of quality assurance for Healthcare Improvement Scotland Claire Sweeney yesterday said: "In this inspection, which included wards and the theatre department, we found a number of areas of good practice.
"The standard of cleanliness in the wards and the theatre department was good and staff generally demonstrated good compliance with hand hygiene.
"However, we also identified some areas for improvement, including that NHS Highland must ensure that all equipment in the theatres is in a good state of repair and can be cleaned.
"We expect NHS Highland to address these areas as a matter of priority and will continue to monitor the hospital."
The inspection report required some of the issues raised to be rectified within one week of its publication.
Lead Nurse for Raigmore Hospital Iona McGauran claimed the report reflected the hard work put in by staff groups across the hospital and pointed out that the patient feedback was very positive.
She said: "The inspection team highlighted a number of areas of good practice, which included a good standard of cleanliness in the wards, departments and theatres, good staff compliance with infection prevention and control and the information displayed for patients.
"I am particularly pleased with the excellent feedback the inspection team received from our patients about their stay in hospital."
Ms McGauran added that the inspection team also identified a number of areas for improvement and said work had already begun on the areas identified and in some cases actions had already been completed.
She said: "Our theatre cleaning schedules have been updated and we are progressing some enhanced training in a number of areas, including cleaning techniques in theatres."
Examples of patient feedback given to the inspectors included "Care and attention from all staff exemplary", "Gives one confidence, reassurance and encouragement" and "Respect for age given".
And one patient said: "This is my first admission to a hospital and the staff on this ward I personally feel could not really improve, from bed side care right through to the cleanliness of the ward was fantastic. Exceptional care."