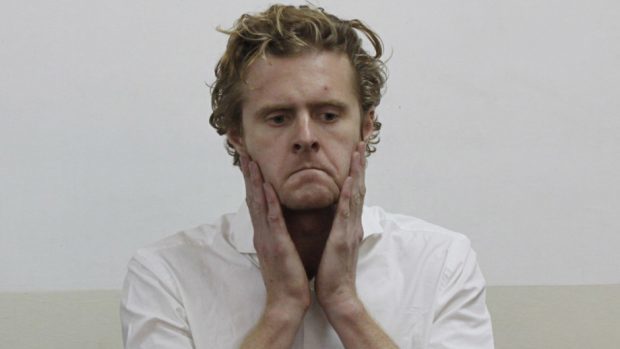 The late 6th Earl of Cawdor's grandson faces a life sentence if he is found guilty of trafficking £3million of cocaine in Kenya.
But the 31-year-old sugar trader's father says his son is innocent and is convinced the "truth will come out".
Jack Marrian – whose mother is Lady Emma Campbell of Cawdor – is managing director of Mshale Commodities Ltd, a subsidiary of the global trading company ED&F Man.
He denied the trafficking charge at Kibera Law Court in Nairobi on Thursday.
His father, artist David Marrian, has since said his son was "incredibly distressed" and looked "pretty freaked out in court".
The distraught father is reported to have said: "I know, and I'm pretty certain police know, he is innocent but this is Kenya and we are terrified of the repercussions."
He added that they had good lawyers and knew the truth would come out, but described the situation as "properly frightening".
The haul of drugs, weighing 220lb, was seized from a ship carrying sugar from Brazil at Kenya's main seaport Mombasa last Friday.
David Marrian said his son heard about the discovery, but had no idea he would be incriminated until police raided his home in Westlands, Nairobi, on Saturday night.
He said: "The sugar in the containers was being sent to Jack's company but he has no involvement in either the packing of the ships or the unloading.
"The containers are not his. The ship is not his.
"The fact it is contaminated with cocaine has nothing to do with him."
He explained that the containers were packed in the port, checked by an independent company approved by Kenyan customs and sealed, but pointed out that it was not a foolproof system.
Jack Marrian is currently being held in a police cell and the court is due to rule on a bail application on Monday.