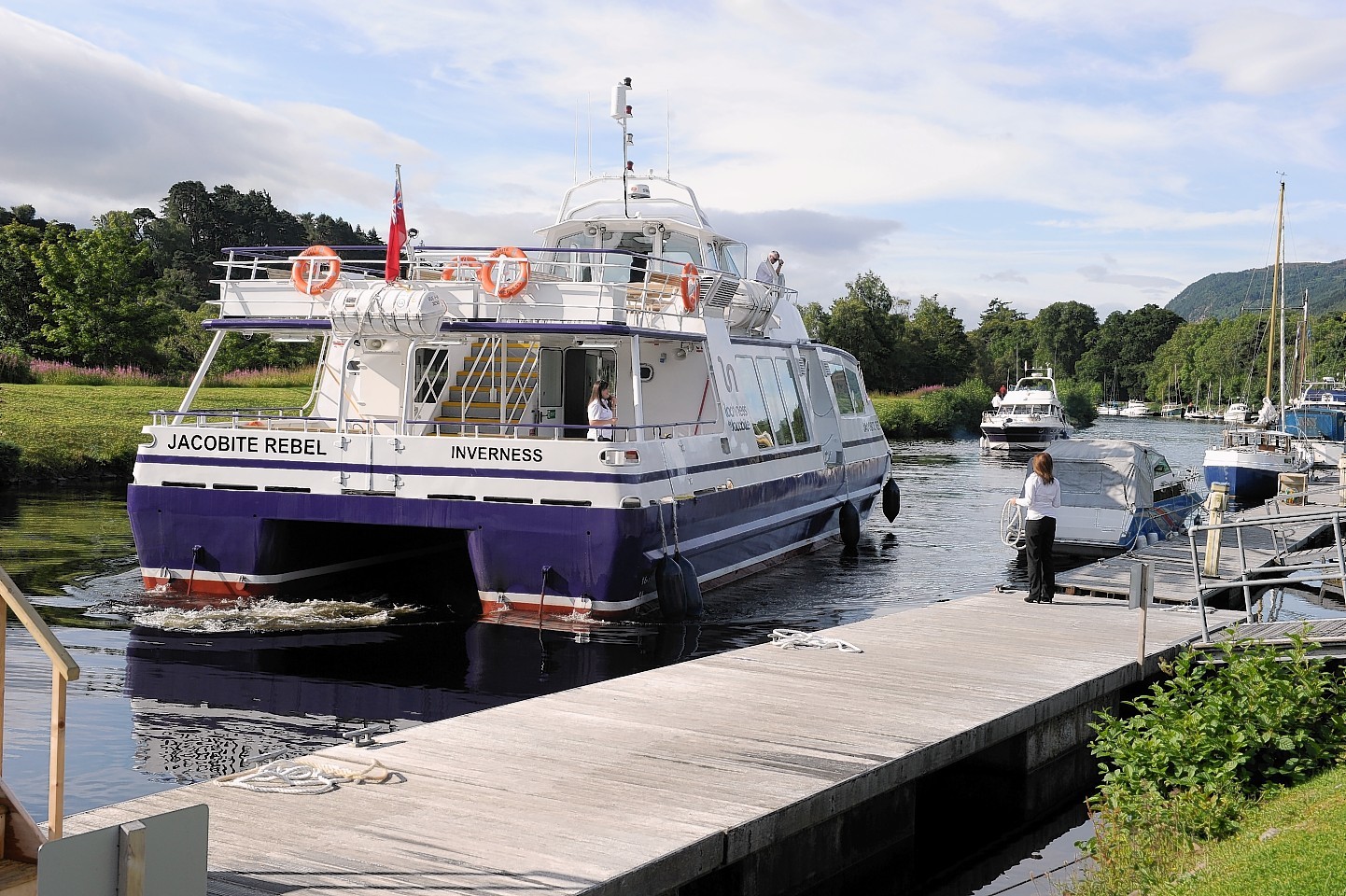 Jamie McKenzie
A 16-year-old kayaker had a lucky escape on Loch Ness yesterday when he was rescued by the crew of a passenger cruiser after capsizing.
The young holidaymaker from Peterborough was struggling in the water for up to 15 minutes before he was hauled onboard by the captain of the Jacobite Rebel cruiser and a tourist.
The boy's grandparents were out with him on the loch in a separate canoe – but they also got into difficulty in the 1ft swells and high winds as they tried to help him.
It is believed that the trio had gone out for a paddle when the loch was placid – but then conditions changed quickly.
Last night the Jacobite's captain Keith Stewart told The Press and Journal that he was taking an afternoon cruise to Urquhart Castle with 36 passengers on board when the drama unfolded at about 2.30pm.
He said that he initially saw the boy upright in his kayak before he capsized a minute later, adding: "He tried to get back in the kayak a couple of times but then he just disappeared, either behind the kayak or underneath it, and at that point I thought something was not quite right and decided it was time to take action.
"I took the vessel over and he had his arms up struggling and shouting 'help', so I alerted Aberdeen Coastguard to get the Loch Ness lifeboat.
"I told his grandparents to head for the shore. If we had not been there all three would have ended up in the water because the boy would have pulled their canoe over trying to get in".
Mr Stewart said that after pulling the cruiser alongside the kayak, he threw out a life buoy and pulled the youngster towards the boat.
Two crew members, Rhona Maclennan and Malcolm Willis, held onto a rope as Mr Stewart and a passenger then worked together to pull the boy on board.
Mr Stewart added: "He must have been in the water for 10 to 15 minutes, and he was only in shorts and t-shirt and wearing a light lifejacket.
"Even if you are a strong swimmer, that cold water can hit you quickly. That could have ended up in tragedy but we just happened to be in the right place at the right time".
After being rescued the boy was given dry clothes, blankets and thermal protection aids by the crew to counter the onset of hypothermia.
He was then transferred to a road ambulance at Aldourie Point and taken to Raigmore Hospital in Inverness to be treated, and is understood to be recovering well.
The crew on board the Jacobite Rebel recently participated in a training exercise with the coastguard and Loch Ness lifeboat crew, who were also launched yesterday and escorted the boy's grandparents to safety.